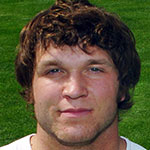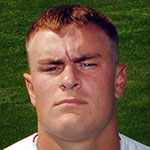 Congratulations to Central Lakes College
sophomores Jordan Bialke of Foley (top) and Jared Hoemberg of Bertha, who have been named
to the National Junior College Athletic Association All-American second team
defense for 2012. The pair led a defensive unit that
was among the best in the nation during a 10-1, state championship season that
featured a 10-game win streak and No. 10 national ranking at the end of an
outstanding season. Both were two-year starters for Coach Greg Medeck's Raiders and
integral leaders who helped CLC win 17 of 21 games in that span. They were chosen
for their leadership qualities to be captains of the 2012 team. Bialke, a middle linebacker, was a first-team
All-Region pick as well as first team All-Southern Division selection in the
Minnesota College Athletic Conference. He had 98 tackles, seven tackles for
loss, and three interceptions during the 2012 campaign. Jordan concluded studies at the
Brainerd campus with the fall semester and earned his Associate in Arts degree.
He will transfer this spring to St. Cloud State University, where he will
receive a football scholarship to play for the Division 2 Huskies. Jared, a safety, was
also named to the first team of Region 13 and the MCAC Southern Division. He
finished second in the NJCAA with eight interceptions and had 64 tackles. Jared will graduate
from CLC this spring and holds a 3.56 grade-point average. He intends to play
baseball for the Raiders this spring before making a decision about next
season.