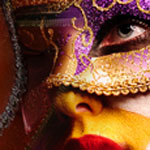 Central
Lakes College Theatre will hold auditions for its 2012 summer theatre production Tuesday, May 29 and
Wednesday, May 30 at 7:30 p.m. in Chalberg Theatre on the Brainerd campus. Those auditioning may choose either of
the above dates. Two shows are under consideration: 1. the classic comedy "You Can't
Take it With You" 2. an American theatre standard, "The
Curious Savage."
"Either of these plays would be terrific summer fare," said
Patrick Spradlin, CLC Theatre director. "I'm hedging my bets by having two
shows in mind. 'Savage' has a smaller cast, so the show I choose will depend on
the number of people who audition."
Auditions are open to the entire community as well as CLC
students from any discipline. No previous theatrical experience is necessary.
Neither show is a musical production.
A cast of "You Can't Take it With You" would include seven
women and 12 men, ages late teens to mid-60s.
A cast for "The Curious Savage" would need six women and
five men, late teens to mid-60s.
"Arrive at 7:30 on either night," Spradlin said. "You will
fill out forms which will ask for contact information and schedule conflicts
through July 2012."
All potential actors will be asked do readings from the
scripts. Scenes will be provided at auditions.
Production dates are July 12-15 and 19-22.
Questions can be addressed to the director at
pspradlin@clcmn.edu or by calling (218) 855-8255.