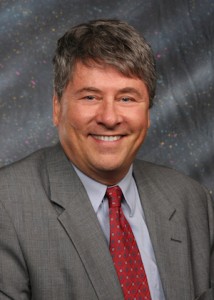 Central Lakes College President Dr. Larry Lundblad has accepted an invitation to serve on the Phi Theta Kappa Advisory Board.
Phi Theta Kappa Honor Society, headquartered in Jackson, MS, is the largest honor society in higher education with 1,285 chapters on college campuses in all 50 of the United States, plus Canada, Germany, the Republic of Palau, Peru, the Republic of the Marshall Islands, the Federated States of Micronesia, the British Virgin Islands, the United Arab Emirates and U.S. territorial possessions. More than 3 million students have been inducted since its founding in 1918, with about 134,000 students inducted annually.
CLC's local chapter is Upsilon Omega.
"Phi Theta Kappa promotes excellence through scholarship and personal development," Lundblad said. "It is an honor to help further the work of an organization that is so vital to our students."
Beyond recognition and celebration of individual academic achievement, Phi Theta Kappa serves as a pathway by providing scholarships and other opportunities for individual growth and development through participation in honors, leadership, service, and fellowship programming.
As part of the Advisory Board of college leaders, Lundblad will provide valuable input into the organization's strategic plan, priorities and direction. Specific duties of Advisory Board members include:
Advocating for Phi Theta Kappa, its members and its mission.
Serving as a liaison between Phi Theta Kappa Headquarters and the college leaders in the state.
Advising Phi Theta Kappa's Executive Director and other senior leaders.
Lundblad will attend his first Phi Theta Kappa Advisory Board meeting in November at Phi Theta Kappa's Headquarters in Mississippi.