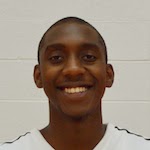 The Central Lakes College Raiders finished up their non-division
schedule Saturday with the CLC Winter Classic getting a 87-61 win over
Riverland to finish the first part of their 2013-14 campaign with a 6-7
record.
Bryan Gichaba scored 24 points to lead all scorers and Alex Koch
finished with 17 points. Isaac Sawyer also climbed to double figures
with 14 points.
Courtesy of the Brainerd Dispatch