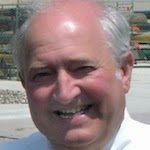 The Central Lakes College Foundation has welcomed four new members to its board of directors. Kevin Donnay, Nathan Hamilton, Steve Wenzl, and Jeff Wig will serve terms on the non-profit organization board which is responsible for providing scholarships and other student financial support to the community and technical college in Brainerd and Staples.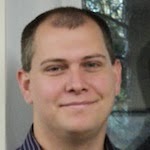 Donnay was recently appointed president/architect of Widseth Smith Nolting. With over 30 years of architectural experience, he has an extensive background in the planning, design, and construction administration of new and remodeled facilities. He is a registered architect in Minnesota, Iowa, and Wisconsin and has led a range of projects throughout the Upper Midwest. Over the years, he has dedicated considerable time to community organizations, committees, and strategic planning efforts.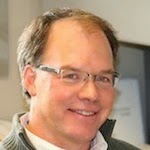 Hamilton earned is Associate of Arts degree from Central Lakes College and then transferred to the University of Minnesota Duluth where he graduated with a Bachelors of Business Administration focusing on Human Resources. He is currently the Human Resources Service Partner for Essentia Health serving the Brainerd area. Prior to Essentia Health, he was with Grand View Lodge in Nisswa in their Human Resources Department.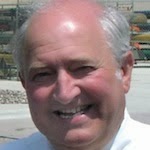 Wenzel has served on the Adjunct Faculty for Political Science at Central Lakes College since 1989. Steve was elected to the Minnesota Legislature in 1972. Steve represented Morrison and Crow Wing Counties in the Minnesota House of Representatives from 1973-2001. Rep. Wenzel chaired the Minnesota House Agriculture Committee for 16 years. In 2001, Steve was appointed by President George W. Bush to serve as Minnesota State Director of Rural Development in the United States Department of Agriculture.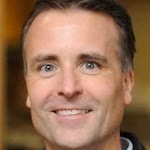 Wig began a twenty-two year career in education by becoming a Business and Accounting faculty member at Central Lakes College. After seventeen rewarding years spent working with students in the classroom and providing business consulting through the college's Small Business Development Center, Wig was chosen for a college administrative position. He spent five years as a dean in the areas of student services and career and technical education. In 2013, he returned to aviation as airport manager at Brainerd Lakes Regional Airport.
In addition to the election of the new board members, the following executive committee assignments were made: Barbara Anderson/president, Pam O'Rourke/vice-president, Tracie McFarlin/treasurer, Brad Person/secretary, and Brian Kirkpatrick/past president. Completing the 19 member board of directors are the following: Jim Benson, Dick Breen, Sherrie Christensen, Richard Fannemel, Ronda Hopkins, Larry Lundblad, Terry McCollough, John Ohlin, Julia Palmer, and Tom Reek.

"We welcome our four newest members to our board," said Pam Thomsen, director of resource development and the foundation. "Each member has a background that shows great depth of experience. Without their support, the Foundation couldn't provide financial assistance to CLC students at the Brainerd and Staples campuses."

For more information about CLC Foundation or the Board of Directors, please contact Pam Thomsen at 218-855-8129.