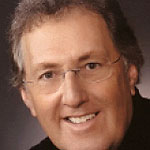 From the 1940s to today, fishing has been one of the feature
attractions of the Lakes Area. Even before that fishing was an important piece
of the native culture in the area. Join local legend Ray Gildow as he presents
"From Nets to Night Crawlers: The Changing Face of Fishing in the Lakes Area" at
7 p.m., Thursday, June 14 in Room E203 at Central Lakes College, Brainerd.
Gildow's presentation, sponsored by
the Center for Lifelong Learning at CLC, will examine the ever-changing and
exciting part of our heritage in fishing, including the early anglers of the
late 1800s, the emergence of resorts, expansion of technology and the pioneers
who have forever changed the way fishing is done.
Gildow is author of "Legends and
Legacies: The History of the Nisswa Guides League," and has been a fishing
guide for almost 30 years. He is also host of "Lakeland Currents" on Lakeland
Public Television. He is a retired vice-president of Central Lakes College.
Cost to attend this session is $5
for non-members or free for those with a Center for Lifelong Learning membership.
Pre-registration is required and can be made by calling Bev at 218-855-8118.
For information on the Center For
Lifelong Learning, visit www.clcmn.edu/lifelonglearning.