Outlook – Out of Office Reply
You can set up an Out of office reply to automatically respond to people who send an email message.  This helps inform people that you are not in the office. 
1. Open Office 365 – https://login.microsoftonline.com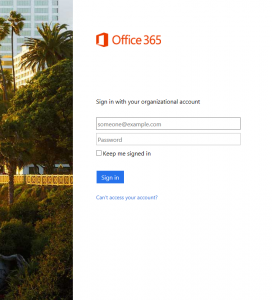 Login: 
<yourstarid>@clcmn.edu (Faculty/Staff) or <yourstarid>@go.mnscu.edu (Students)
StarID Password
2. Click on the Setting Options (top right)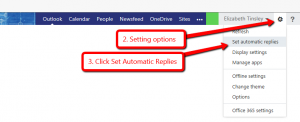 3. Click on Set Automatic replies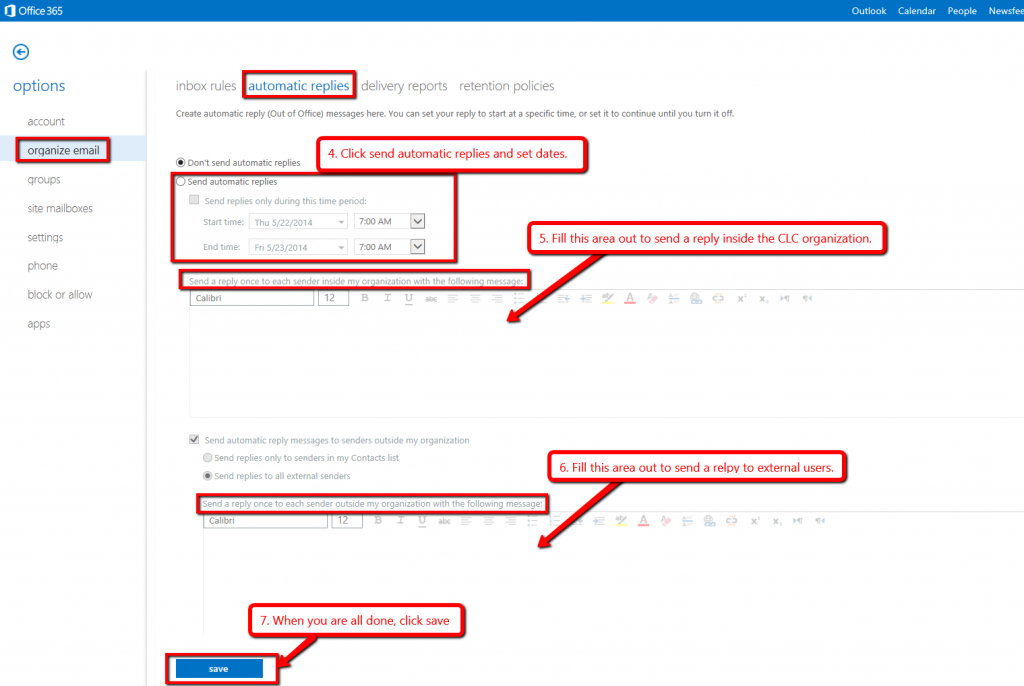 4. Click on send automatic replies and set dates.
5. Fill out the top area to send reply emails inside the CLC organization.
6. Fill out the bottom area to send reply emails to external users.
7. Click Save when you are done.