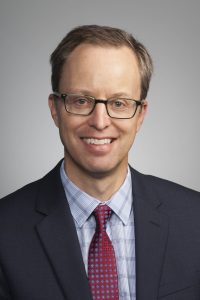 By Paul Preimesberger, CLC Dean of Enrollment Management and Student Success 
It's August, which means our farm fields are growing by the day and our team is busy tending to the crops. With over 2,000 acres of research and demonstration crops, and upwards of 1,000 different trials centered on environmental sustainability and economic viability, our Ag staff is busy! 
Ag-related job opportunities are numerous, and employers want their employees to start already trained with the background they need to be successful on the job. 
That's a big reason why we are so excited to introduce our new Precision Food Production program. The program starts this fall semester and is designed around agricultural technologies and techniques available to food systems and production, both large scale (row crop) and small scale (high tunnel/garden). Our instructor, Nathan Wiese, brings a broad and deep background in all things agriculture and holds a Bachelor's Degree in Agricultural Engineering and a minor in Soil Science. 
In the same realm, we also have our Meat Cutting & Butchery Program. This one-semester program provides students the hands-on training they need to get a job in the industry immediately after graduation. We'll soon be adding modular units for student learning, and two shipping container units that will be outfitted with state-of-the-art equipment are expected to arrive in early 2024. 
Finally, we have our Culinary Arts program, which goes hand-in-hand with Precision Food Production and Meat Cutting & Butchery. This one-year certificate offers students the foundation they need to become gainfully employed restaurant and hospitality industries. 
Together, these three amazing programs really make farm-to-table come to life! 
Interested? Come view these great programs and the people associated with them at our annual Ag Field Day on August 25 from 9am-3pm at the Ag & Energy Center located at 26505 County Rd 2 in Staples. Featured will be our applied research, opportunities to meet with vendors, researchers and staff, along with kids' activities and a tasty lunch program. The event is free to all! 
Of course, you always can see our campuses in person by scheduling a tour at www.clcmn.edu. Fall semester starts August 21. There is still plenty of time to enroll. Remember that we provide financial aid advising and that our foundation has scholarships available to help defray the cost. In fact, 75 percent of our students receive some type of aid. 
Making that leap toward a college program is exciting and challenging. We get that and are here to help. Stop on by and we'll build your future together!