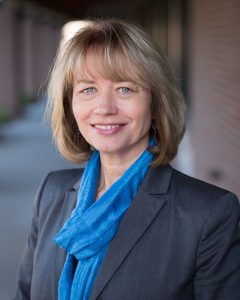 Central Lakes College is pleased to welcome Cheryl Norman as its new Vice President of Academic and Student Affairs. 
"We are thrilled to welcome Cheryl to CLC. She brings a wealth of knowledge and experience in both academic and student affairs, and embraces our commitment to relationships and serving students," said Dr. Hara Charlier, president of Central Lakes College. "We're excited to have her on board to help drive CLC's mission to 'build futures.'" 
Norman was most recently serving as Dean of Assessment and Academic Administration at the University of Northwestern. She has also served in the following roles at Minneapolis Community and Technical College: Customized Training and Workforce Development Representative, Academic Liaison, Learning Outcomes Assessment Director and Center for Teaching and Learning Co-Lead. She also has taught at MCTC and University of Northwestern and served as a Faculty Developer in El Salvador for USAID. 
"I am thrilled to join the community at Central Lakes College," Norman said. "I am particularly committed to creating an inclusive learning environment, where students can thrive and achieve their goals. Collaborating with faculty and staff across both the Brainerd and Staples campuses, I am eager to align with CLC's commitment to build futures and uphold the college's values of excellence, innovation, inclusion and community." 
Norman has a Bachelor of Arts in Education in Elementary and Kindergarten Education from Concordia University, St. Paul, Licensure in Emotional Behavioral Disorders from the University of Minnesota, Master of Science in Education in Teaching English to Students of Other Languages from Shenandoah University, and Educational Doctorate in Higher Education Administration from St. Cloud State University.