With COVID restrictions easing and most people taking a deep breath of (cautious) relief, the Central Lakes Community Performing Arts Center is announcing a full summer season of plays, musicals, concerts and films. All events will be held outdoors on the summer stage located on the south lawn of the Brainerd campus of Central Lakes College.
The Center's director, Patrick Spradlin, described the season as the first steps in a return to normalcy for performing arts in this area. "We've adjusted to the pandemic by live streaming our events or by producing plays using television/film techniques. While we've been successful in producing our work, the key element has always been absent: a live audience, present in the space with the performers. This summer, we're hoping to make the first significant steps to return to that 'normal' mode."
The four music concerts are billed under the omnibus title 'Homegrown Music Series.' All four acts are from Minnesota, hence the title. Brainerd Community Theatre will present a comedy and a musical. And the three films will be family friendly fare, and free to the public.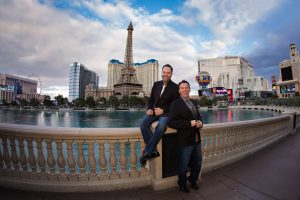 Kicking off the ambitious concert season on June 9 will be audience favorites Deuces Wild Dueling Pianos. Featuring the musical talents of Ted Manderfeld and Dave Eichholz, the show is a non-stop electrified evening of terrific music and audience-engaging comedy banter. "We've presented Deuces Wild on several occasions," said Spradlin. "They are real talents, and our audiences never leave their show without a huge grin on their faces. I can think of no better act to open our season than Deuces."
The classic Neil Simon comedy 'The Odd Couple' will take the Brainerd Community Theatre stage on June 22, for a run that extends to July 1. This story of two mis-matched men sharing an apartment and struggling to accommodate one another's eccentricities has been a mainstay of American theatre since its debut in the mid-1960's. Beth Selinger directs a cast of local actors who will bring to life these familiar characters.
On July 7, Divas Through the Decades grace the stage in a musical tribute to some of the most influential female vocalists in American pop music, featuring songs from the 40's through today's current hits.  The show features music made famous by various Divas including Tina Turner, Diana Ross and the Supremes, Celine Dion, Aretha Franklin, Gloria Estefan, Madonna, Beyonce, Shania Twain, Taylor Swift, Carrie Underwood, and many more. The Diva's stage show is filled with electrifying vocals, cutting edge choreography, great costume changes, and a high energy performance that is second to none.
The musical 'Xanadu' opens on July 28 with performances through August 5. This Tony Award-nominated, hilarious musical adventure about following your dreams despite the limits others set for you, rolls along to the original hit score composed by pop-rock legends, Jeff Lynne and John Farrar of Electric Light Orchestra fame.  Based on the Universal Pictures cult classic movie of the same title, which starred Olivia Newton-John and Gene Kelly, 'Xanadu' is hilarity on wheels for adults, children and anyone who has ever wanted to feel inspired. Amy Borash directs and choreographs a cast of talented local actors.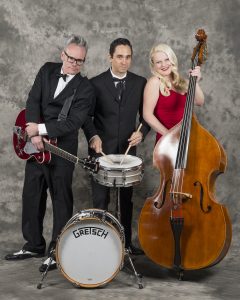 August 11 sees the return of The Holy Rocka Rollaz. We love this band," said Spradlin, "and so do our audiences. Here's a band that takes punk and rockabilly and slams them together make a high-energy style of 50's rock."
The final concert of the Homegrown Series will be the Rusty Crayfish Brass Band on August 28. The group plays a variety of traditional and contemporary New Orleans brass music, as well as some popular covers and original tunes incorporating blues, swing, funk and pop.
Several Rusty Crayfish members are area music instructors, including Chris Fogderud, band director at Brainerd High School; Mike Sommerness, band director at Pequot Lakes High School; Chris Halvorson, band director at Aitkin High School; and Brian Stubbs, choir director at Brainerd High School. "This band has been earning a reputation for excellence from local audiences for some time now," said Spradlin. "We're really proud to be presenting them as part of our summer series.:"
The three free films will be screened on June 2, July 15 and August 19. Because of restrictions on publicizing film titles put in place by the licensing agency, Spradlin says he's not able to name the films by title. "The first has to do with an extermination company specializing in ghosts formed by three oddballs, who eventually do battle with a giant marshmallow. The second is an animated fairy tale film that centers around the exploits of a green ogre. The third features as its title character a comic book hero, played by Michael Keaton, who is opposed by a villain comically played by Jack Nicholson."
All titles and show times for the three free films are available on the Center's web site: www.clcperformingarts.com, as is information on tickets for all the events in the summer season. "We hope to see a lot of people come out to enjoy these events," said Spradlin. "As a community we need to have a return to days of fun, music, and companionship."