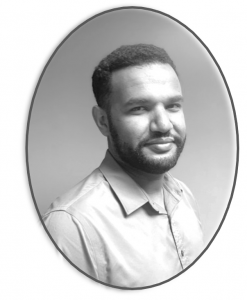 Central Lakes College's next Cultural Thursday event will focus on Ethiopian culture. The free online webinar will be held at noon on Thursday, April 8. Attendees must pre-register for access to this free webinar at the link below.
Guest speaker Haile Tegegne spent his early childhood in northeastern Africa. He will share elements of Ethiopia's popular culture, including language, religion, food, sports, dance, music and more. There will be an opportunities for attendees to ask questions as well.
Tegegne was born in Ethiopia and then lived in Kenya for five years. He speaks both Amharic and Swahili fluently. Tegegne has a Bachelor's Degree in Communication Studies with a minor in Political Science. He also recently received his Master's Degree in Public Administration and Non-profit Management from Hamline University.
"My acceptance of learning new cultures allowed me to further my education and connect with various groups of people in the work setting," he said.
Tegegne is currently working as an administrative intern in urban development in southern Minnesota.
Please pre-register for this free event: https://tinyurl.com/6m24amzv
For more information about this event or the Cultural Thursdays Series, please contact the event coordinator Tracey Kloeckl-Jiménez at 218-855-8183.