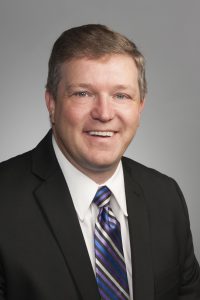 Keith Olander, Executive Director of AgCentric and Agricultural Partnerships with Minnesota State and Central Lakes College, was inducted into the Minnesota Future Farmers of America Hall of Fame.
Olander and eight other inductees joined the 213 members that have been inducted into the Minnesota FFA Hall of Fame the past 17 years. The FFA Hall of Fame is a collaborative effort between the Minnesota FFA Association, Alumni and Foundation.
A selection committee consisting of FFA members, alumni, agricultural educators and foundation representatives selected the final inductees. "We were looking for individuals who have been influential and supportive of Minnesota FFA and who have demonstrated a high level of service and longstanding commitment to agriculture, agribusiness, and/or education in agriculture," said Steve Olson, co-chair, Minnesota FFA Hall of Fame Committee.
"I am honored and humbled to be recognized by the FFA Alumni Association with this prestigious honor," Olander said. "Agriculture and FFA have played a significant role in my career pathway. Much of the leadership skills I use daily originated in my FFA experience. I continue to support all youth pursuing career opportunities in food and fiber systems through my role in AgCentric. My desire is that our efforts can have a positive impact on youth to share in the rewards FFA offers. I believe this complements the work of the FFA Alumni."
Olander, who has spent years as an FFA member and advisor, is a longtime agriculture educator and leader.