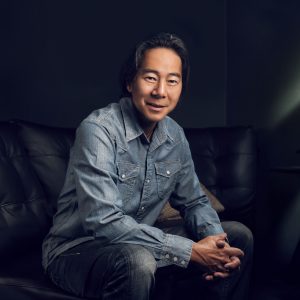 At a time when there doesn't seem to be much to laugh about, the Central Lakes Community Performing Arts Center is serving up a tonic just in time for the holidays when they present comedian Henry Cho in a live virtual performance on December 12.
Cho is a Tennessee native of Asian descent. As he describes it, "I'm an Asian with a Southern accent. To a lot of people, that right there is funny."
"If you like clean comedy, then Henry is the guy for you," said the Center's director, Patrick Spradlin. "He's one of the funnier comedians you'll find who doesn't rely on innuendo and profanity. That makes this show one the entire family can enjoy and is perfect for the holiday season. "
Spradlin noted that the performance, while streamed, is live. "There will be an option for a limited number of patrons to join Henry for a live, interactive meet-and-greet following the show. That makes this more than just a streamed comedy show. It's the closest you can get during these times of isolation to being there with the performer in real time."
Henry's TV credits include appearances on NBC's 'The Tonight Show,' CBS's 'The Late, Late, Show,' and NBC's 'Young Comedians Special.' He served two years as host of NBC's 'Friday Night Videos' and had many guest roles on various network sitcoms. Henry was co-creator, co- producer and co-writer of 'The Henry Cho Show' on GAC.
Henry's one-hour Comedy Central Special, 'What's That Clickin Noise?' is currently running and on Netflix. Henry can also be heard daily on Sirius, XM, Blue Collar Radio and Pandora. He's also a regular performer at the Grand Ole Opry.
Some of Henry's film credits include Universal's 'McHale's Navy' with Tom Arnold and David Allen Greer; 'Say It Isn't So' with Heather Graham and Sally Field; and 'Material Girls' with Hilary Duff and Angelica Houston produced by Madonna.
"This is a one-time, one-night-only event," said Spradlin. "There are a limited number of tickets being made available for the performance, so I'd advise folks to act sooner rather than later."
Information on tickets for Henry Cho is available by visiting the CLCPAC web site at www.clcperformingarts.com Ticket purchasers will be sent a link just prior to the performance.
"I know I need some comic relief from all that's happening in the world right now," said Spradlin. "Cho is the right man at the right time."