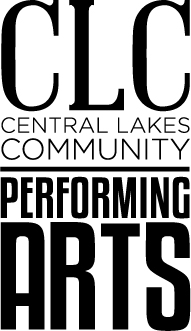 Brainerd Community Theatre's streamed holiday production "Home for the Holidays" will feature a segment of holiday greetings for those not able to be together during this season.
"We'll read the greetings as part of the show, as a way to connect people over the holidays," said BCT director Patrick Spradlin. "The show will be free, on demand, over the internet. People can share the link to the show with friends and family who are in other parts of the world, then surprise them with a personalized greeting."
"Home for the Holidays" is a variety show of music, dance, and fun featuring an all-community group of people. Some segments have been recorded on the Chalberg Theatre stage at Central Lakes College. Other segments were submitted by members of the community via home video recordings. "It's our way of connecting as many people as we can during this time of separation, and it will be available to anyone with an internet connection beginning December 18," added Spradlin.
Submit your personalized holiday greeting via email to clcperformingarts@clcmn.edu  The theatre is asking for a suggested donation of $5, but no accepted greeting will be turned away without a donation. "We of course will make sure the greetings are appropriate in language and content, but beyond that we want people to use this opportunity to reach out to others," said Spradlin. "Those who submit greetings will receive a confirmation phone call or email to verify their submission." To be included in the program, greetings must be received before November 23.