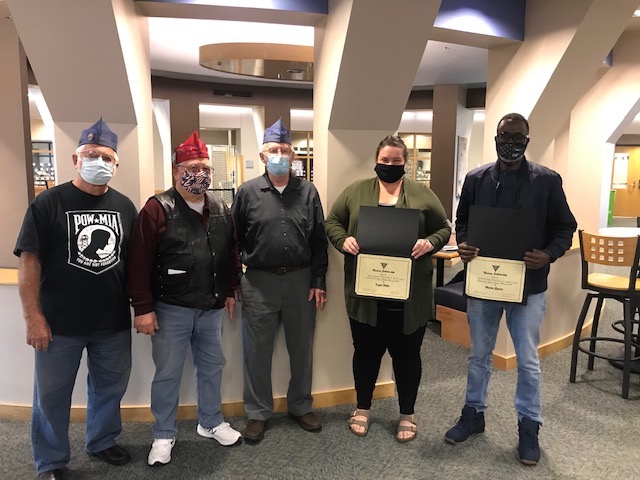 Three Central Lakes College Nursing students were each recently awarded a $500 scholarship, donated by 40 et 8 Voiture 778, the Brainerd American Legion and the Ironton American Legion.
Representatives from the 40 et 8 group presented the scholarships to Martin Gisairo, Kayla Hiller, and Alexis Brewer (not pictured) in October.
Photo attached. Courtesy of Central Lakes College.