Nationally, those experiencing sexual violence include:
11.2% of all students
8.8% of female and 2.2% of male graduate or professional students
23.1% of female and 5.4% of male undergraduate students
4.2% of students have experienced stalking since entering college.
To initiate a conversation and education on sexual violence on campus, WeARE, in partnership with CLC, is sponsoring an education forum on 'Dismantling the Rape Culture' on Wednesday, April 25th from 6:30 – 8:00 p.m. at the CLC Lecture Hall E-354.  We are pleased to bring an expert on this important topic, Professor Kari-Shane Davis Zimmerman (see bio below) to lead this education event.
The lecture will be followed by a panel discussion including local, influential community leaders.
Kari-Shane Davis Zimmerman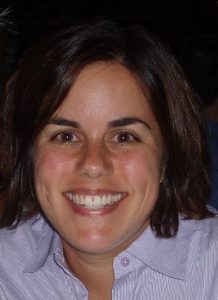 Kari-Shane Davis Zimmerman is an Associate Professor at the College of Saint Benedict/Saint John's University (CSB/SJU). Professor Davis Zimmerman earned a B.A. in religious studies from Holy Cross in Worcester, Massachusetts, a masters of theological ethics from Duke Divinity School, and lastly a doctorate in theological ethics from Marquette University. caption text here.
Kari-Shane has worked to raise awareness about sexual assault on the CSB/SJU campuses, including her design of the first year orientation program called "Our House." She has also given numerous public talks on the topic of the hookup culture and its damaging effects on young men and women.