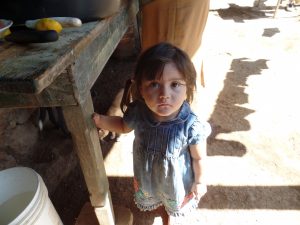 The community is invited to Central Lakes College's Cultural Thursday presentation titled "Working with Nicaraguans Hand in Hand" at noon on Thursday, April 5 in the Chalberg Theatre, CLC's Brainerd campus.
The presenter will be CLC Biology instructor Sherri Borowicz, who will speak about her experiences in Nicaragua and the relationships she has developed through her many years of service learning.
For the past seven years, Borowicz has gone to Nicaragua in late February. She even brought a team of volunteers for the last five years to help with hard work for the people of Guayvilla, a small village. The team goes through the Nicaragua Resource Network (NRN) organization. They do building projects (mostly homes), distribute food, host a women's honoring event and provide a children's service, among other things.
Most importantly, they build relationships with the people of Guayvilla. Over the years, Borowitz has developed a profound appreciation for the people and their culture, and she is happy to share that insight at the Cultural Thursday event. The event will also be live streamed on CLC Videography's YouTube live-streaming channel. For more information on this or other Cultural Thursday events, please contact Tracey Kloeckl-Jiménez at 218-855-8183.