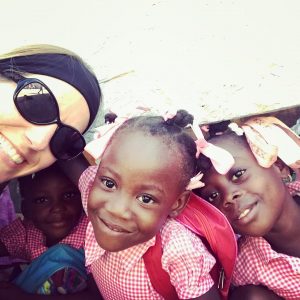 Central Lakes College will host its March Cultural Thursday event "Hope for Haiti" at noon on Thursday, March 1 in the Music Rehearsal Room (E471), Brainerd campus.
CLC alumna Cristina Biermaier (11') will share about her recent travel to Haiti and her experience volunteering with Mission E4 and helping The Apparent Project, two non-profit organizations designed to empower the Haitian people.
Biermaier will also touch on the history, culture and happenings in Haiti. She will share photos, stories and ways to help Haiti from home.
Biermaier graduated from CLC's RN program in 2011, LPN in 2009, and her A.A. Degree in 2001.
For more information on this or other Cultural Thursday presentations, please contact Tracey Kloeckl-Jiménez at 218-955-8183.