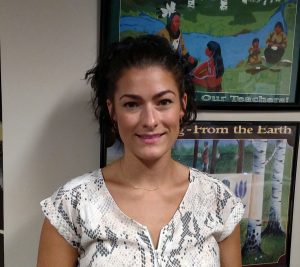 Central Lakes College welcomes its new Disability Services Coordinator Mallori Sheik.
Sheik, a Brainerd native, graduated from the University of St. Thomas/ St. Catherine's University with a Masters Degree in Social Work.
Prior to CLC, Sheik worked at Northern Pines Mental Health center as a Mental Health Behavioral Aide working with children and families, and later as a Mental Health Practitioner in the elementary schools of Brainerd, Baxter and Pequot Lakes. She also worked in the Social Emotional Development (SEED) Program as a counselor with Greater Minnesota Family Services.
"I choose the position of Disability Services Coordinator here at CLC because I greatly value higher education and have a passion for helping others," Sheik said.
Find out more about CLC's Disability Services: www.clcmn.edu/disability-services/