Brainerd campus: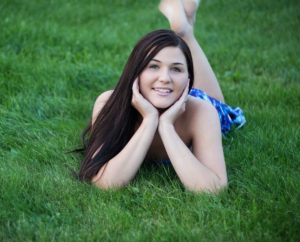 Julia Austin is graduating from Central Lakes College (CLC) with her Associates of Arts Degree this spring. In addition, she will complete the CLC Honors Program and graduate with academic honors. Julia is a passionate youth minister, humble role model, and a dedicated student. As many have observed, Julia has an inspirational capacity to lead others through example and is the first one to roll up her sleeves and engage complex material. She is also often the last stop for classmates who need assistance or advice.
Her numerous activities at CLC have included becoming a member of the Student Senate, attending the 51st Nobel Conference at Gustavus Adolphus College, volunteering for Northern TRIO, participating in the Brain Buster Trivia Challenge, and representing the Honors Program to students, faculty, and administration. Julia is also a member of the CLC TRIO program and is the first one in her family to earn a post-secondary degree.
This fall, Julia will be attending St. Cloud State University where she will pursue a bachelor's degree in Business and Management and then a master's degree in Theology, specifically in Catholic studies. After, she plans to start a business in health care administration and help to meet the health-care needs of her community. Currently, she leads a small disciples group, sings in a folk choir, and works for the Franciscan Sisters of Little Falls, Minnesota.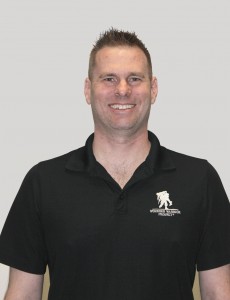 Joshua Guyse is graduating from Central Lakes College (CLC) this spring with his Associates of Science in Nursing. An exceptional student, he has maintained a 4.0 GPA in this rigorous program and will be graduating with high honors. Joshua is also an active member of the CLC community. For example, in 2015 he was named the Outstanding Male Student and is a member of the Phi Theta Kappa National Honors Society, the Veteran's Club, and a past president of the Nursing Club.
In 1989, before coming to CLC, Joshua enlisted into the U.S. Army and has since served with the California Army National Guard and the Minnesota Army National Guard. He was deployed multiple times as an Infantryman supporting Operation Iraqi Freedom, Operation Enduring Freedom, and Operation New Dawn. Some of his military awards include the Bronze Star, the Combat Infantryman's Badge, and Army Commendation and Achievement medals. Today, he is a Senior Non-commissioned Officer in the Minnesota Army National Guard and assigned to Minnesota's 2nd of the 175th Reginal Training Institute (RTI) where he is an Advanced Leaders and Maneuver-Senior Leaders Course instructor.
Joshua's goal is to work for the Veteran's Administration and provide care for those who gave so much for their country. Currently, Joshua speaks to students, faculty, Veteran's groups, and mental health organizations about PTSD, depression, and resiliency. He shares his experiences of home, war, and returning home from war.
Staples campus: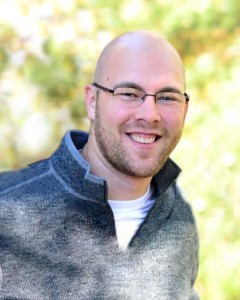 Zachery Lund is graduating this spring with an A.A.S. Degree in Robotic Automated Systems Technology and a Mechatronics Diploma. He is also a proud graduate of Minnesota Adult and Teen Challenge in Brainerd. Zachery presents a professional demeanor to his peers, instructors, and colleagues and, among other things, aspires to become a certified Fanuc Master for robotic automation and CNC programming. He values and exhibits integrity and hard work, character traits he learned from his family.
Zachery prizes education and its capacity for personal growth and transformation. For example, in addition to developing skills in his field, Zachery plans to hone his leadership skills and seek out positions of responsibility. Eventually, he wants to contribute to the field of robotics in a meaningful way as well as shape the role robotics will play in our lives in the future.
Currently, Zachery has an internship at Brenton Engineering in Alexandria, Minnesota. He and his fiancé, Alyssa, are engaged to be married on July 16th, 2016 and look forward to starting a family of their own. In the meantime, Zachery enjoys writing poetry, playing guitar, and spending time around a fire with family and friends.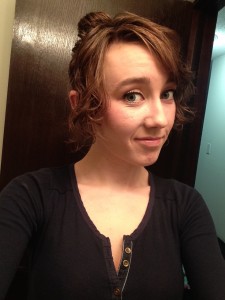 Natalie Berens will be graduating from Central Lakes College Staples with her A.A.S. Degree in Robotics and Automated Systems Technologies. Natalie excels in advocating on behalf of her fellow students and serves on many committees as well as Student Senate president during the 2015-2016 school year. She also represents CLC and its students to the Minnesota System of Colleges and Universities (MnSCU). Natalie is also on the Quadcopter team partnered with the Minnesota State Space Consortium and NASA.
Natalie is currently on internship at Delkor Systems located in Arden Hills, Minnesota. She plans on staying at Delkor in her current position with hopes of moving up in the company over time. Her goal is to concentrate on innovation and continue to communicate her experiences back to MnSCU from the field. In addition, leveraging her experiences at CLC, she plans to run for chair of Minnesota State College Alumni Student Association. It is her goal to keep helping higher education evolve.
In her spare time Natalie mentors the Brainerd Warrior Robotics team. As an alumni of FIRST, she continues to support the growth and development of high school students. She enjoys fishing and camping with friends and family, writing, and baking, and hopes publish a novel someday.