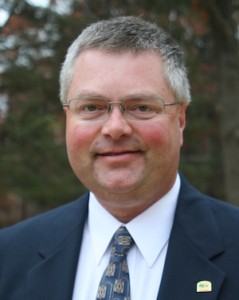 The next Rosenmeier Forum will be held at 7 p.m. on Monday, Oct. 5 in the Chalberg Theatre, Central Lakes College Brainerd campus.
The forum is titled Water Conservation in the Mississippi Headwaters: The latest science, methodology and collaborations. The presenters are Todd Holman, of The Nature Conservancy, and Dan Steward, of the Board of Water and Soil Resources.
The forum will cover water resources in the central and northern lakes area of Minnesota, which may appear abundant and of excellent quality. Unfortunately, all is not what it may seem. Significant land conversion is taking place that likely will, and in some cases has, affected both the ground and surface water. In the last five years Minnesota has been ranked second highest in forest and perennial cover conversion to agriculture. Model data suggests significant changes to phosphorus and nitrogen loading as a result of drastic land use changes. The Mississippi Headwaters region represents not only the economic engine fueled by tourism, technology and timber, but also supplies the source water to water dependent communities locally and in the greater metropolitan area.
The forum will explore questions like: What do we do with awareness? What do we protect? How much do we need to protect in order to achieve river, lake and stream resilience? How do we implement measured protection and who might the stakeholders be?
About the presenters:
Dan Steward
Dan Steward, who is with the Minnesota Board of Water and Soil Resources, has over 35 years of experience working on water management issues.  His work with BWSR covers a six county area in north central Minnesota, including Aitkin, Cass, Crow Wing, Itasca, Morrison and Todd counties. A graduate of Mankato State University with a degree in Geography, he later studied hydrology at the University of Minnesota, and now lives on a small lake near Deerwood. Steward has a special interest in helping build and implement a strong water quality protection strategy through the combination of local water planning and private forest management.
Todd Holman
Todd Holman is the Mississippi Headwaters program director for the MN-ND-SD Chapter of Nature Conservancy. He has worked for the conservancy since 2004. Holman taught middle school and high school science and math. In 1992 Holman became a land use planning director in Todd County, then later, Crow Wing County. Holman also served as the Community Development director for the city of Baxter and continues to serve that community as a second-term vice-mayor. Holman currently serves on the Board of Directors for the Environmental Initiative.