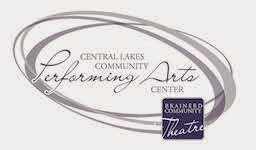 Auditions for the CLCPAC Summer Theatre production of the British comedy "Bedroom Farce" will be held on Wednesday, May 27 at 7 p.m. in the Chalberg Theatre on the Brainerd campus.
The play calls for four men and four women, ranging in age from 20-ish to 60-ish, according to director Patrick Spradlin. The audition will consist of readings from the script.
Bedroom Farce is a comedy by Britain's premier comic playwright, Alan Ayckbourn. The play takes place during one evening, but in three separate bedrooms in three separate houses (thus the title). A housewarming party at one couple's home is sabotaged by the high-drama bickering of another couple, who leave the party and take their individual angst into the homes of two other couples. The play is considered one of the finest comedies of the modern era.
Rehearsals will generally take place weeknights between 7 and 10 p.m. Performances of the play are scheduled for July 16-18 and 23-25.
For more information, contact the director at pspradlin@clcmn.edu or by phone at (218) 855-8255.