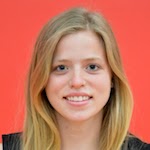 Early in the first half of their Northern Division matchup against
Itasca, the Central Lakes College Raiders were on the wrong side of an
18-4 score.
Bethany Cressman led the Raiders with 18 points, and Kelly Pearson
finished with 16. Cressman also pulled down 14 rebounds and Pearson
dished out five assists as the Raiders stayed undefeated in division
play at 2-0 and won their third game in a row with the 69-63 victory.
Story courtesy of the Brainerd Dispatch.
Read more.