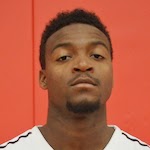 Three Raiders surpassed 20 points as Central Lakes rolled past Riverland 96-83 in Saturday's Winter Classic in Brainerd.
Radamus Jones scored 24, Davaghndre Jones 22 and N'Gai Dixon 21 as the Raiders improved to 10-3.
Darsean Woodson added 10 points for CLC.
Story Courtesy of the Brainerd Dispatch.
Read more.