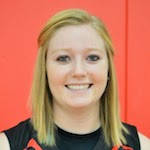 The Central Lakes College Raiders (1-5) found themselves behind 59-53 against the Ridgewater Warriors (4-3) in a non-division game on Friday night.
Having overcome a poor shooting half and erasing a 13 point lead in the process, the Raiders were at the moment of decision. Four minutes later, they had pushed the Warriors to a 59-59 tie and overtime period. Although CLC came out on the short end of a 72-68 score, head coach Cassie Carey found positives in the Raiders' performance.
Led by point guard MacKenzie Holst, who hit four early threes and
finished with 19 points, the Raiders jumped on the Warriors in the first
half and led 32-26 at the half.
Story courtesy of the Brainerd Dispatch
Read More