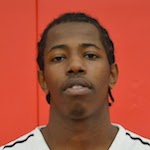 Darsean Woodson finished with 17 points and five assists as the Central Lakes College Raiders destroyed Fergus Falls 88-49 Tuesday.
Radamus Jones added 17 points and Davaghndre Jones added 13 points and seven rebounds for the 3-2 Raiders.
CLC shot 52 percent from the field and built a 43-29 halftime edge over Fergus and first year head coach and former Raider C.J. Peeters.
Story courtesy of the Brainerd Dispatch
Read More