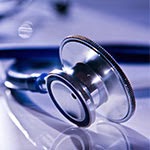 Beginning in January, Central Lakes College
will offer nursing classes at a new satellite location in Pine River. The spring
semester 2015 classes begin on January 13. The classes offered at the Pine River
site are Nursing Assistant Class – 3 Credits and the Home Health Aide
Class – 1 Credit .
A designated scholarship fund has been created for any student taking classes at the Pine River site. No residence requirements are necessary. Scholarships will be awarded on a first come first served basis and are available as long as the fund exists.
Students have the option of taking the Nursing
Assistant class only, or continuing with the Home Health Aide class immediately
following the Nursing Assistant class. Since this class is a pre-requisite to
the Home Health Aide class, students are unable to register for just the Home
Health Aide class without evidence of first completing the Nursing Assistant class. Individuals
who have already completed the MN state approved Nursing Assistant curriculum
are eligible to take just the home health Aide Class.
Upon completion of either the Nursing
Assistant Class or the Home Health Aide class, students are eligible to take
the MN State Competency Evaluation. After passing the Competency Evaluation,
candidates will be placed on the MN State Registry as a Nursing Assistant
and/or Home Health Aide.
Classes will be held at the NEW Central Lakes
College satellite location at 980 Front Street North, Pine River, MN. To register for classes or
to receive more information contact Rose Tretter at rtretter@clcmn.edu or
218-855-8036.