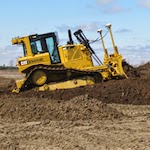 Construction is an industry
of close tolerances where precision and accuracy can make or break your bottom
line. At the same time, the pressures of schedules and budgets drive
contractors to get the job done faster and more efficiently than ever.
Utilizing cutting edge technology such as
Global
Positioning System (
GPS) can aid contractors in staying competitive in
today's earthwork industry.
Students in the CLC Heavy
Equipment Operation and Maintenance Program at the Staples West Campus were
recently given an opportunity to use this technology thanks to the generosity
of president and co-owner Mark Ryan of Carl Bolander and Sons Construction of
St. Paul. Former CLC student Norm Everson, Operation's Manager for Bolander,
wanted to give something back to the program by bringing knowledge and
equipment to CLC.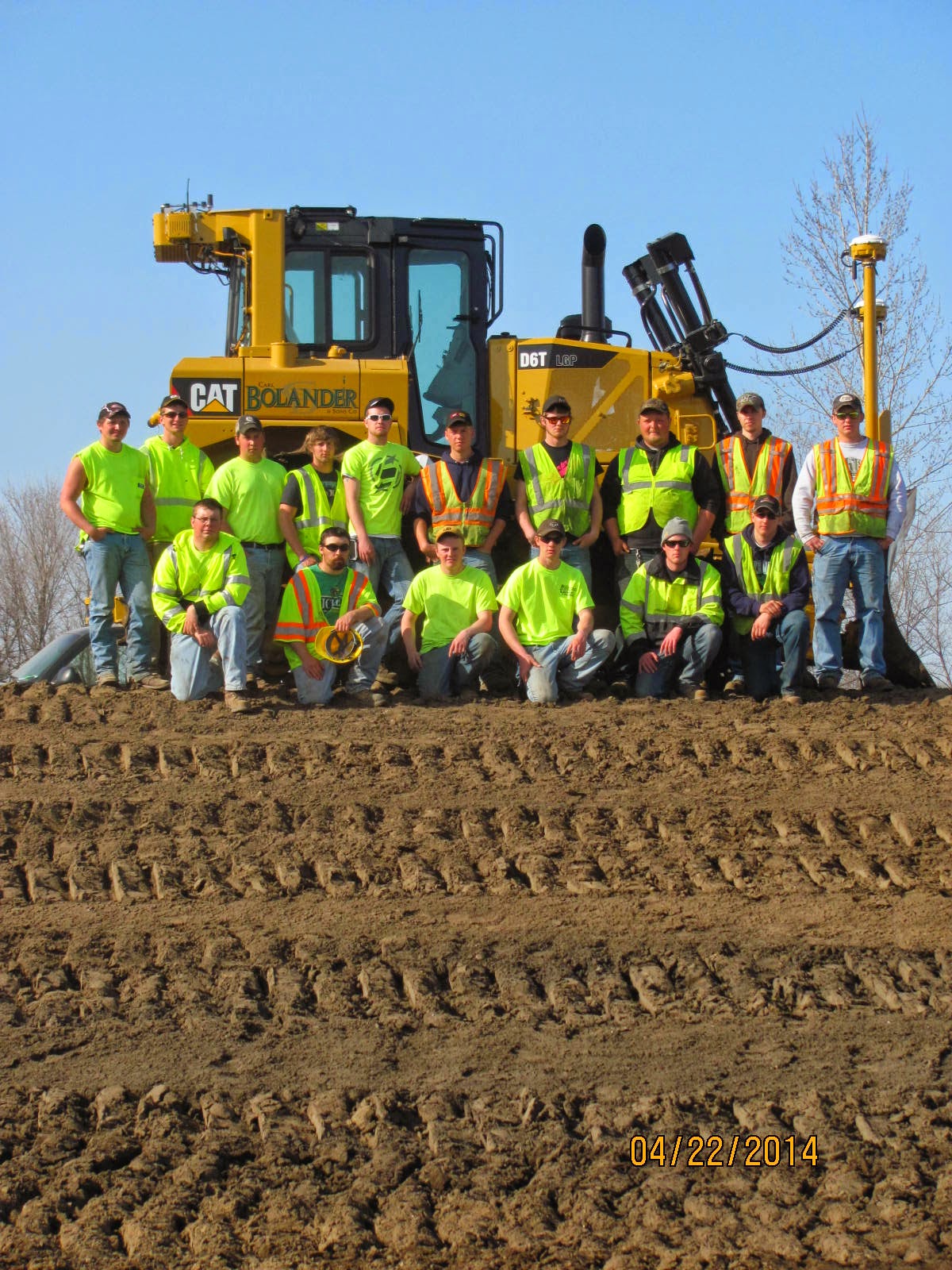 Bolander's 2014 CAT D6T
dozer was on loan to the campus for a week. Under the guidance of Everson, Ryan
Lehner and instructor Mike Kuklok, students were given the chance to experience
GPS on a brand new piece of equipment valued at more than a half million
dollars. Lehner, a 1998 graduate of the CLC Program and equipment operator for
Bolander, worked with the students on an individual basis giving them what
might possibly be a once in a lifetime opportunity to operate a machine of this
caliber.
Established in 1924, Carl Bolander & Sons Co. is
recognized as one of the Midwest's leaders in the specialty contracting
business.