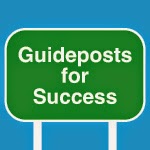 Brainerd Area Community Transition Committee, Central Lakes College and Check & Connect present an evening of transition on Thursday, April 24 in room W127 at the Brainerd campus of Central Lakes College.
The Guideposts for Success reflect what research has identified as key educational and career development interventions that can make a positive difference in the lives of all youth, including youth with disabilities.
This training will provide information to help professionals and families build successful pathways for young adults to transition into life beyond high school.
• Professional session 3:30-5:00 pm. (Clock hours provided)
• Resource fair and light dinner 5:00-6:00 pm.
• Family style session 6:00-7:30 pm.
Presented by Sean Roy from Pacer Center and Jayne Spain from the Minnesota Department of Education
Funding provided through the Minnesota Department of Education Disability Employment Initiative Grant, Paul Bunyan Education Cooperative, Central Lakes College, and the Check & Connect Program at Central Lakes College.
Contact for more information or to RSVP (requested, but not necessary) Ann Chouinard at (218) 855-8117 or achouinard@clcmn.edu.