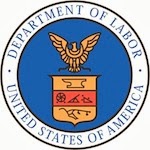 The U.S. Department of Labor announced that Central lakes
College will receive a grant of $3.7 million as part of the Trade Adjustment
Assistance Community College and Career Training Grant (TAACCCT) Program.
CLC ($3,710,338) applied as a part of a multi-state
consortium of community colleges led by Pine Technical College ($6,898,193) in
Minnesota and joined by Ridgewater College, MN ($3,048,062) and North Central
Texas College. TX ($4,660,429). The consortium was awarded a total of
$18,317,022.
The colleges are working together to develop the Rural
Information Technology Alliance. This coalition of four colleges, allied
workforce centers, industry partners and IT employers proposes to implement a
project that will address critical rural IT workforce needs. This will be accomplished by upgrading
college programs, constructing
career ladders and removing barriers to TAA-eligible workers and other adult
workforce center clients so that they may enter the IT workforce, find
high-wage employment and fill the gaps in the rural IT workforce. The program
will develop or expand a range of IT programs that will be available at all
colleges, either on-site, online or via hybridized solutions. All programs are
designed for completion within two years and have various entry and exit
points.
The grants are part of the Trade Adjustment Assistance
Community College and Career Training (TAACCCT) Grant Program, which promote
skills development and employment opportunities in fields such as advanced
manufacturing, transportation and health care, as well as science, technology,
engineering and math careers through partnerships between training providers
and local employers. The U.S. Department of Labor is implementing and
administering the program in coordination with the U.S. Department of
Education.
This is the second Department of Labor grant awarded to
Central Lakes College. On October 1, 2012, the Department of Labor awarded a
$13.1 million TAACCCT Grant to a consortium of four Minnesota educational
institutions: Central Lakes College, Pine Technical College, St. Cloud
Technical and Community College and 360° Manufacturing and Applied Engineering
Regional Center of Excellence.The Advanced Manufacturing Education (AME) Grant
program will connect foreign trade impacted workers, other dislocated workers,
Veterans and incumbent workers in need of skill enhancement with comprehensive
advanced manufacturing training and "wrap-around" student services.
<<<<<<<
>>>>>>>>
Central
Lakes College Celebrates 75th Anniversary
Central Lakes College's roots are deep in a tradition dating
back to 1938 in Brainerd and 1950 in Staples. CLC serves 6,000 students per
year and has filled central Minnesota communities with successful graduates.
With campuses in Brainerd and Staples Minnesota, CLC offers degrees in liberal
arts and sciences and more than 70 career program majors. A member of the
Minnesota State Colleges and Universities System.