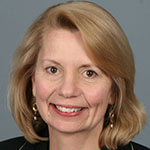 The future of
renewable energy in Minnesota will be discussed by four professionals in the
field March 5 at Central Lakes College in Brainerd. The free event starts at 7 p.m. in Chalberg Theater and is presented by
the Gordon Rosenmeier Center for State and Local Government. Presenters
are former state senator Ellen Anderson (shown), now senior adviser to Gov. Mark Dayton
on energy
and environment; Jason Edens,
director of the Rural Renewable Energy Alliance (RREAL) in Pine River; Troy Goodnough, sustainability director
at the University of Minnesota-Morris; and Craig Fink, a principal owner of Minnesota-based Denali
Energy.
Rosenmeier Board Member Laura Raedeke, event
coordinator, said the main idea
of the forum is to follow up on the
implementation of the state of Minnesota's energy policy
that was formulated five years ago. The policy states that by the year 2025 one
quarter of the state's energy is to come from
renewable sources.
"The forum will explore what is
happening at both the local and state levels in support of this energy standard," Raedeke said. "In addition
to renewable energy being better for the health
of humans and the planet, all indicators suggest that many economic advantages, such as good‑paying job
opportunities, accompany the move to renewable,
clean energy. We hope to get a large audience for this important and timely forum."
Anderson, who works at the Minnesota Department of
Agriculture, assists the
Commissioners of Agriculture, the Pollution Control Agency (PCA), Department of
Natural Resources (DNR) and Commerce on energy and environmental issues. She
chairs the Minnesota Public Utilities Commission.
Anderson served in the Minnesota Senate from 1993–2011.
Her signature legislation includes many energy and consumer protection
laws, including the Renewable Energy Standard and the Community Based Energy
Development (C-BED) laws; raising the
minimum wage; co-authorship of the Clean Water, Land, and Legacy Amendment; the Mortgage Foreclosure Prevention Act; and
the first law in the nation, now in federal law, protecting nursing mothers in
the workplace.
She was an adjunct faculty member at Metropolitan State University and
the University of Minnesota, where she taught courses on law, energy, and
sustainability. She has served in numerous leadership and community volunteer
positions and received dozens of awards for her leadership in energy,
environment, and economic and social justice issues.
Edens, founding Director of the RREAL, said the alliance is dedicated
to making solar energy accessible to people of all income levels. Since 2000 RREAL
has been delivering solar heat and solar electricity to the residential and
commercial market. Unique among the nonprofit community, RREAL is a solar
thermal OEM and his pioneered the delivery of solar heat to low‑income families
on energy assistance as a lasting solution to fuel poverty.
Edens has a history of environmental and social justice advocacy. He
holds a Minnesota building contractor license and is a NABCEP-certified solar
heating installer. His brief presentation is titled "Making Solar Accessible to
Our Communities."
Goodnough in 2006 became the first sustainability coordinator hired in
the University of Minnesota system. He directs the Office of Sustainability on the
Morris campus and works with students, faculty and staff to develop and implement
sustainability initiatives.
His work has included creating new educational programs, outreach
initiatives, and renewable energy projects. Before becoming employed in higher
education, Goodnough worked for semiconductor startup companies growing lasers
for telecommunications.
Goodnough's presentation reviews how U of M-Morris became a renewable
energy destination using wind turbines, biomass gasification, solar thermal,
solar PV, and energy conservation to meet its energy needs. His illustrated
talk will describe renewable energy systems, costs and savings connected to
these projects, and how Morris is working to produce more energy than it
consumes.
Fink has 20 years of executive and
management experience in the real estate and energy industries. He has been
with Denali Energy since July 2006. His experience includes an extensive background
in real estate procurement, development and government affairs.
Fink is experienced in renewable
energy project development, including the 600 MW Hartland Wind Farm in North
Dakota, and in creating joint venture alliances with transmission development
companies. His broad experience also includes international project management,
financial structuring, investment management, creative capital solutions and marketing.
Fink has spoken at numerous wind-industry events and was recognized in
2009 as one of the "Top 40 Minnesotans on the Move" by Finance & Commerce.
Denali Energy works with
transmission companies, land owners, and governmental units such as those in
North Dakota to support a network of high-voltage lines to move megawatts of
renewable energy power created at wind farms. Supporters in that state cite the
potential for wind energy to be the biggest cash crop available – bigger than
grain or coal.
The wind farm potential in North
Dakota is described as the equivalent of (power from) six nuclear plants
through a transmission super highway to the East.
In 2012 the U.S. wind energy industry had its strongest year ever, the
American Wind Energy Association reports, installing a record 13,124 megawatts
(MW) of electric generating capacity, leveraging $25 billion in private
investment, and achieving over 60,000 MW of cumulative wind capacity.
Minnesota is among the nation's leaders in wind energy production,
ranking sixth. In the past 25 years, over 60 wind farms have sprouted up across
the state with a total wind energy capacity of over 2,717 MW.
Over 10 percent of Minnesota's electricity is produced by a wind
resource, powering close to 770,000 homes.
With no emission and virtually no water being used to produce electricity
from a wind resource, Minnesota avoids producing roughly 5.4 million metric
tons of carbon dioxide annually.
U.S. Department of Energy has projected that wind energy can supply 20
percent of America's electricity by 2030.
Ray Gildow, host of Lakeland Currents on regional
public television, will be the moderator of the forum.
For information about the forum, contact Laura
Raedeke, chair of the organizing committee, at (218) 963‑3877.