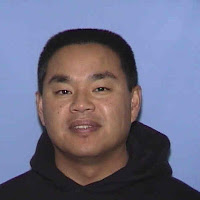 CLC Raider men's basketball coach Jim Russell earned his 300th victory on Saturday as his team beat MnState-Fergus Falls 79-75 at the CLC Invitational Tournament in Brainerd.
Russell, who began coaching at Central Lakes College in 1997 entered the 2012-13 campaign with a record of 295-120 over his career.
The CLC men's team won the Friday evening tournament match over Ridgewater-Willmar 76-70 for win number 299.
The Raiders men's team improved their record to 5-5 with the tournament victories over the weekend.
Women's Basketball
The Raider women's team lost both games in the CLC Invitational Tournament over the weekend. On Friday evening the women's team lost to Ridgewater 70-56. They fell to MNState on Saturday by a score of 77-73. The Raider are now 1-9 on the season.
Both teams will be in action on January 4-5 for the CLC Winter Classic Tournament at the Brainerd campus of Central Lakes College.