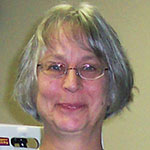 When Jean Marie Porwoll, a
1969 graduate of Brainerd State Junior College, died of cancer in 2010, she
left a legacy for female students of her first alma mater: $1.145 million. The Central Lakes College Foundation
on Wednesday, Oct. 24 announced receipt of the bequest from Porwoll's estate –
the largest single gift in 75 years of higher education in the region. The news came during the Tree of Giving reception recognizing numerous benefactors of scholarships to CLC students. A
medical doctor and for 25 years the director of emergency services for a
Massachusetts hospital, Porwoll was a northeast Brainerd native of modest means
and high intelligence. "This generous gift will mean more
than $35,000 in annual scholarships for the education of women," said Pam
Thomsen, CLC director of resource development and the foundation.
Images from the 10-24-12 Tree of Giving reception:
http://www.flickr.com/photos/58518185@N04/
The gift comes from
a woman described as "strong-willed" by her younger brother, Joseph, and "a
free spirit" by one of her instructors, Steve Long, biology.
A scholarship recipient during the
Brainerd college years, Porwoll maintained near-perfect grades while
gravitating toward the sciences. After graduation, she transferred to Moorhead
State University and in 1976 obtained her medical degree from the University of
Minnesota.
She picked the medical profession at
a time of few female doctors. "She was aware of inequities, especially those
between men and women," said her brother, who also started college in Brainerd
and Moorhead and today is a bio chemistry executive with a doctorate.
"She was a liberal
supporter of opportunities," he said, "and I think she viewed (CLC) as delivering
education at the most important stage for women." While she valued education
beyond Brainerd and throughout her life, Jean Porwoll believed the best choice
for her bequest was where her education began.
"This is where women
initially gain the opportunity, and her gift makes perfect sense in support of
that," said Joe Porwoll, also a graduate of the Brainerd campus.
Amid turbulent cultural
forces – Vietnam War, assassinations, and generational rift – the Porwolls
entered a world full of challenges for a generation of WWII baby boomers. Jean
Porwoll experienced not only classroom education. She grew from personal
learning.
She became a woman of
capability and confidence as she came to grips with a social revolution. Among
her activities on campus and in the community were causes espoused by the
Students for Democratic Society, new-age environmentalists, and others with
mutual curiosity.
"I dated her best friend,"
recalled Robert Plut. "She was very brilliant and really nice." Later an ardent
supporter of the arts, one of Porwoll's early creative encounters was as
co-painter of the Plut home in Crosby. "Chartreuse with orange trim," Plut
said, "to make it easy for our parents to give directions to it."
He said Porwoll enjoyed
the activity.
"It is amazing how one
person can affect another's life," he said.
Porwoll enjoyed biology,
said retired instructor Long. "For a year she was my lab assistant. She was one
of the brightest students I ever had."
And she was a "character."
Long said he once arrived early to prepare for the first class and found her
asleep on a lab table.
While distant careers
separated brother and sister, Joe Porwoll knew sister Jean loved to cook,
garden, kayak, and take pictures. "She had photographs of her kayaking in
Newfoundland with porpoises and whales," he said. "I told her I much preferred
my chances in Wyoming and roaming bears over in a big body of water with that
little vessel surrounded by much larger creatures."
She was an art lover and
collected both stamps and coins. The estate left to CLC included about $150,000
in coins, some rare enough to be valued at more than $15,000 each.
His sister carved her career in a
male-dominated profession, interning at Washington University in St. Louis,
Mo., where she received certification in Infectious Disease. She became
board-certified in Internal Medicine and Emergency Medicine.
For 25 years Porwoll was
at Wing Memorial Hospital in Massachusetts as director of emergency services.
Prior to her death in August of 2010, she was a physician for Hampden County
Physicians Associates in Longmeadow, Mass.
In her home community of
Monson, Mass., she was a member of the Monson Conservation Commission and
Monson Arts Council. Porwoll left two city blocks to the city on condition it
be designated green space.
This fall at CLC 22 female
students are sharing the first scholarship funds from this memorable donation.
About $11,000 will be available for spring scholarships before the invested
money generates a full annual endowment of scholarships estimated to be more
than $35,000.
Previously, the largest
single endowment at CLC came from the estate of Ione Johnson. That was
approximately $550,000.
CLC
Foundation celebrates Tree of Giving donors
Central Lakes College has acknowledged
endowment donors whose funds are supporting students through scholarships
directed by the CLC Foundation.
On Oct. 24, the following were
honored at the Tree of Giving reception on the Brainerd campus:
Silver
Leaf ($10,000-$49,999)
American National Bank, Brainerd
Lions, Fuhrman Photo, Future Engineer, Kinder Place, Mark Danzl, Maxwell
Douglas Adamek Best, Melissa Wooden Memorial, M.J. Matanich, Nathan Family, Ray
Frisch Family, Teen Challenge, Viking Coca-Cola.
Bronze
Leaf ($50,000-$74,999)
Anderson Bros. Construction, CLC
Employees, Erma Feriancek, Hunt Family, Margaret Hastings Estate, Roy and
Mildred Sargent Estate.
Gold
Leaf ($75,000-$149,999)
E. Sue Tricker Estate, Gayle
Rognaldson, Paul C. Findorff.
Stone
($150,000 or more)
Jean Porwoll Estate.