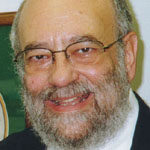 Joe Plut of Crosby, a retired Central Lakes College English
and humanities instructor, will be the guest of honor at a May 15 Faculty
Recognition Reception hosted by the CLC Foundation. The event
is from 3:30 to 5 p.m. in the Jon Hassler Library on the Brainerd campus, where
speakers will include former CLC president Sally Ihne, retired colleagues Ray
Frisch and Evelyn Matthies, and retiring librarian Larry Kellerman.
Two students will be
introduced as the latest recipients of Joe Plut Scholarships. Julie Jo Larson,
Brainerd, and Nalrah Hicks, Pillager, received scholarships of $710 each
through the fund directed by the CLC Foundation. It currently has $38,378, with
the interest on the endowment providing the financial aid benefit to qualifying
students.
The Foundation has been holding the
annual retired faculty reception since 2007. The qualifying honoree must
have an endowment fund of at least $10,000 in his/her name.
Previous honorees were Ray Frisch, Jean Goodwin, Oren Abraham,
Dale Nathan, and Dick Ashmun.
Mildred Stave, a student of Plut's
in 1971, initiated the scholarship in her favorite instructor's name by
providing the first $1,000.
Plut has lived in Crosby his entire
life, except for six years (1958-64) in New York City, where he earned his
master's in English and comparative literature from Columbia University and was
a legal researcher at Metro-Goldwyn-Mayer, primarily "Dr. Kildare" TV scripts.
Known as "the mad hugger," Plut
created a culture that fostered creative communication at CLC, where he began
teaching in 1965, when it was Brainerd State Junior College. He retired in
2001.
Except for one non-credit course on
the works of Jon Hassler, Plut spent his entire teaching career at the Brainerd
campus. In retirement his projects have kept him quite busy, with the
publishing of "Conversations with Jon Hassler" a major accomplishment that
features nine interviews Plut had with his close friend.
Plut's book was published by Nodin
Press of Minneapolis in 2010 and continues to be a popular companion to those
who enjoy reading – and re-reading – the novels by the late Jon Hassler, whose
writing career began when he taught at CLC.
The Joe Plut Reading Room at Prairie
Bay spawned the recent start-up of a literary series that is held on the third
Thursday each month at the site to showcase a variety of authors, publishers, book photographers, and illustrators.
Plut
is also busy editing Hassler's "My Simon's Night Journal" for
possible publication, and editing "Dingle
Drenched, Dingle Dry–Collected Short Writings of Jon Hassler," also for
possible publication.