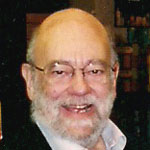 Faculty emeritus Joe Plut, retired English and humanities instructor at CLC, is now an author and host to the new literary series, Speaking of Books, at Prairie Bay Grill & Catering in Baxter. On the third Thursday each month, he presents a variety of authors, publishers, book photographers, and illustrators to talk about their work. The Joe Plut Reading Room venue is from 4:30-6 p.m. from April through October. The author presentation is followed by Q-A time and book signing. First up April 19 will be Chip and Jean Borkenhagen, who will discuss their viewpoint of the world of publishing, marketing, the future of books,
and offer tips to aspiring authors. Enjoy
complimentary light hors d'oeuvres
from the famed kitchen of
Matt Annand at Prairie Bay.
There will be $5 off dinner coupons for a PB meal that evening will be
available. The schedule: May 17, Bil Marchel; June 21: Charmaine Donovan; July 19: Norton Stillman of Nodin Press, publisher of Joe Plut's "Conversations with Jon Hassler"; Aug. 16; Doris Stengel; Sept. 20, Bill and Evelyn Matthies; Oct. 16: Paul Sailer. For information, call 218-824-6444.