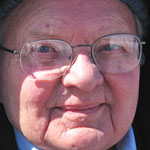 With over 50 years of diving experience, Bill Matthies has
tidal waves of information just waiting to be shared. Matthies will be the
featured presenter for The Center for Lifelong Learning's "Spotlight on
History: Diving into Local History" at 6:30 p.m., Tuesday, March 20 in Room E208
the Brainerd campus of Central Lakes College. Matthies, owner and operator of the Minnesota
School of Diving in Brainerd, will provide participants of this session a brief
introduction to diving equipment over the past 50 years, and how it's changed
with time. He will also include a slideshow and discussion of the various dives
he has taken over the past 53 years, including exploration of logging tools
that were lost underwater, aftermath of a devastating tornado in Outing, and
underwater exploration in the Crosby mine pits, among other fascinating
opportunities.
Schwen presents March 22
Interviewing someone for a family history, biography, memoir,
article, or other purpose needn't be scary or intimidating. There are various
tools and ideas to help make the process easy and even fun.
Join Lake Country Journal Magazine
Editor Jodi Schwen as she presents "Spotlight on Writing: Everyone Has a Story II – Helping Others
Tell Theirs," at 3:30 p.m. Thursday, March 22 in Room E203 on the
Brainerd campus of Central Lakes College.
The course is part of a writing
series offered by The Center for Lifelong Learning at Central Lakes College, and
will expand on Barbara Walters' classic "How to Talk with Practically Anybody
about Practically Anything," as well as other materials, including information
on how to compile an oral history.
Participants will also learn how to
create a family history with photos in a simple Word document. Bring a notebook
and pen and be prepared to learn and practice the techniques right in class, or
as participants are comfortable.
Cost to attend each of these events is $5 for
non-members or free for those with a Center for Lifelong Learning membership.
Pre-registration is recommended and can be made by calling Bev at 218-855-8118.
For information on The Center for Lifelong Learning, visit
www.clcmn.edu/lifelonglearning.