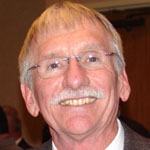 Central Lakes College baseball 2012 starts Monday, Feb. 20 with a
doubleheader played in the Mall of America Field (a.k.a. Metrodome) in
Minneapolis vs. Mesabi Range. It is the earliest Minnesota College Athletic
Conference baseball contest in league history. The Raiders and the
Norsemen are slated for a pair of seven-inning games starting at 5 p.m., and
they'll repeat the venue eight days later (Feb. 28) in a twinbill that starts
at 9 a.m. Head Coach Pat Held, in
his 43rd year as a baseball mentor at various levels, starts his
third season at the helm for CLC. He begins it with a roster of 25 players. The
squad held a spirited fall work-out session and returned with a few additions
this winter for a pre-season indoor regimen.
"We are looking forward to the spring," he said. "Pitchers and catchers have been practicing
in the morning and the rest of the squad in groups at various times throughout
the academic day at Central Lakes College."
The full squad began working out as
a team on Wednesday, Feb. 15. "Not much time, but we make use of every minute
in what can be a weather-influenced outdoor season," said Held, the 2010 Dick
Siebert ("Father of Minnesota baseball") award winner for serving the game with
distinction and professionalism.
Most teams in the Minnesota College
Athletic Conference will be heading south – to Florida or Texas – for their
opening series of games. CLC has done so for several years, and in 2012 will
play games on seven straight days in Oklahoma and Texas from March 10-18.
Held, an assistant when CLC made its
only appearance to the National Junior College World Series, will take his
squad to the dome in Minneapolis March 25 for a pair of games vs. Rainy River
before a home debut April 3 vs. Hibbing at the Findorff Athletic Complex on the
CLC campus in Brainerd.
Eight sophomores are on the roster –
Hunter Young (infield-pitcher) of Bowlus, Tony Madsen (infielder) of Moundsview,
Josh Edwards (outfielder-pitcher) of Park Rapids, Johnny Egan (outfielder) of Cologne,
Louis Eschenbacher (catcher) of Brainerd, Derek Pihlaja (pitcher-infielder) of Osage,
Jaron Hanson (outfielder) of Baxter, and Peter Lucken (infielder-pitcher) of
Melrose.
The
17 freshmen include Nate Eschenbacher, Fort Ripley; Tyler Lenz, Erik Pikula,
and Jake Scharber-Pikula, Brainerd; Sean Dormanen, Menahga, Trey Thompson,
Parkers Prairie; Trevor Woodruff, Mountain Home, Idaho; Jake Box, Merrifield;
Justin Kostecka and Bryan Yackley, Pequot Lakes; Joe Gaida, Browerville; Dustin
Motschenbacher and Cory Tumberg, Wadena; Nick Jasmer and Jared Hoemberg,
Bertha; Taz Seibert, Hamburg; and Robert Moynagh, Montrose.