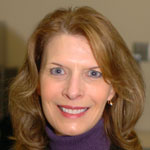 Deb Norlin of Brainerd is the Director of Career, Transfer and Placement
Services, a new position at Central Lakes College, Brainerd and Staples. The job entails leadership
and coordination of CLC's Career, Transfer and Placement Services Center,
including career exploration and support services, information on transfer, and
job placement and internship sites for CLC students. Norlin, who comes to CLC from the Minnesota
Department of Human Services, was a Distance Learning Coordinator-Adviser on
the Brainerd campus of CLC from 1998 to 2007, employed by Southwest Minnesota
State University. She was Assistant Director of Enrollment Services and Alumni
Director for SMSU from 1994-98 and had been employed in two other student
services-related posts there since 1987. She is a graduate of
Southwest Minnesota State and earned a Master's of Science in Educational
Administration at Minnesota State University, Mankato.