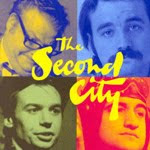 National and internationally known artists will converge on the Brainerd
Lakes area as part of the 2011-12 Cultural Arts Series sponsored by
Central Lakes College Theatre. Series producer Patrick Spradlin calls this the most ambitious
season of the series' history, with 15 scheduled events and plans to add
additional programs later. "I'm really excited about the lineup of shows I've been able to find
for this year," said Spradlin. "There are some returning favorites,
some legendary performers, and several new offerings that I think people
will really enjoy." Also, for the first time since the series began,
ticket packages tailored to particular interests are available.

The series starts on Friday, Sept. 9 with Chicago's Second City
Improvisational Comedy Troupe. For over 50 years Second City has
delighted audiences with their edgy, topical humor. Comedic superstars
such as John Belushi, Bill Murray, John Candy, Tina Fey, and Mike Myers
got their start with Second City. Audiences may get to see the comedy
superstars of tomorrow in the touring company when it performs at 7:30
p.m. in the Chalberg Theatre.
On Thursday, Sept.15 Tornstrom Auditorioum will be the site for The
Machine, America's top Pink Floyd show, with a 20-year reputation for
extending the legacy of Pink Floyd while forging a legacy all their own.
Selling out theatres and stadiums throughout North and Central America
and Europe, the Machine provides an authentic Floyd-ian experience,
complete with stellar musicianship, dramatic lighting and video, and a
passionate delivery that sets them apart from every other Pink Floyd
tribute band. "The Machine sounds exactly like Pink Floyd" said Matthew
Weber in Spin Magazine.
Known for his roles in movies such as "Deliverance," "The Onion
Field," "Beverly Hills Cop," "Robocop," and "Total Recall," Ronny Cox is
also an accomplished singer/songwriter. With several CD's and countless
national and international tours, Cox blends a folksie sound with an
eclectic approach to arrangements and delivery. Cox will perform in the
Dryden Theatre on Thursday Oct. 6, appearing with Moorhead
singer/songwriter David Stoddard.
America's longest running classical touring company, The National
Players, will perform the stage version of John Steinbeck's immortal "Of
Mice and Men" on Tuesday, Oct. 25 in the Chalberg Theatre. Celebrating
their 63rd year of touring, The National Players will captivate you with
their telling of the story of friendship, loyalty, and sacrifice during
bleak times. "This is a production you won't want to miss," said
Spradlin. "Steinbeck's story is so powerful, and this company is
incredibly talented."
Zorongo Flamenco Dance Theatre of Minneapolis will perform on
Saturday, Nov. 5 at 7:30 p.m. in the Chalberg Theatre. Zorong is one of
the few American Spanish dance companies to present both traditional
flamenco dance programs as well as original works. Comprised of an
ensemble of international artists, dancers and musicians, Zorongo is
renowned for bringing the power, passion, and virtuosity of the art of
flamenco to American audiences.
On Friday, Nov. 4 at 7 p.m., the Rose Ensemble returns to the Lakes
area. Founded in 1996 in Saint Paul, the Rose Ensemble uses vocal music
to stir the soul, stimulate the mind, and lift the spirit. Their show
"Songs of Temperance and Temptation: 100 Years of Restraint and Revelry
in Minnesota" is a musical exploration of the humor and history behind
Prohibition and Minnesota's long-standing love/hate relationship with
the pub. With featured guest performers Dan Chouinard, Patricia Hampl,
David Burk, Greg Hippen and Ginna Watson.
Returning for their third straight appearance, The Steeles ring in
the holiday season with their Christmas show, with two scheduled
performances on Friday evening, Dec. 9 and Saturday afternoon, Dec. 10.
"I am so happy to be able to bring the Steeles back to Brainerd," said
Spradlin. "They are so incredibly talented. Their Christmas show packed
the Fitzgerald Theatre in St. Paul for over 25 years. We are indeed
fortunate to have them here."
Also returning for another holiday show, the Rock 'n' Roll Xmas
Spectacular will rock out the Chalberg Theatre on Dec. 14. "What would
Christmas be without Led Zeppelin? Jethro Tull? AD/DC?" asked Spradlin.
"Well, it wouldn't be Christmas without the Rock 'n' Roll Xmas
Spectacular!" The show features traditional Christmas songs played in a
non-traditional way, with a tribute to the great rock bands of the
world. It's what audiences around the state are calling the greatest
(rock Christmas show) on earth!
The John Jorgenson Quintet features John Jorgenson, a founding
member of the Desert Rose Band, the Hellecasters, and six-year member of
Elton John's band. Known as one of the pioneers of the American gypsy
jazz movement, Jorgenson has performed as a solo artist and collaborated
with other musicians all over the world. "This is a top-quality show,"
said Spradlin. "We had them hear a couple of years ago, and audiences
were just amazed at their musical virtuosity." Jorgenson will appear on
Saturday, Jan. 28 at 7:30 p.m.
Returning on Feb. 8 for a third year, The Acting Company has
garnered critical acclaim on a national scale through 135 productions
and 39 seasons of classic, contemporary and new plays. Recipient of a
TONY Award for Excellence in Theater, the Company has won numerous
awards for performance and education including Obies, Audelcos and the
Los Angeles Critics Circle Award. Following their month-long residency
at the Guthrie Theater, the company will perform Shakespeare's "Julius
Caesar" in the Chalberg Theatre.
Illusion Theatre of Minneapolis' award-winning production "My
Antonia" is a stage adaptation of the Willa Cather novel, and will be
performed on Friday Feb. 24 in the Chalberg Theatre. Written about the
1880's European immigrants who came here to make their American dreams
come true, the characters endure bitter winters and struggle to make
things grow in the hard scrabble of the prairie, eventually reaching
their dream. The story is wrapped up in the environment of the changing
prairie, created by the actors, set, and sound.
EgoFest, the independent short film festival, will once again be
held in the Chalberg Theatre on March 2, 3, and 4. Film entries in
various categories will be screened, combined with talkback sessions,
workshops, and meet-and-greets of filmmakers. Last year's festival
included entries from Canada and cities in the U.S. ranging from
Seattle, Washington to Brooklyn, New York. Full festival passes or
single day passes will be available.
Returning to Brainerd following their electrifying performance last
spring, internationally-renowned Celtic band Gaelic Storm will perform
in the Tornstrom Auditorium on Thursday, March 8. "This band is
incredible," said Spradlin. "I'd heard their recordings, but live they
really brought the house down. We had audience members drive from South
Dakota, Duluth, Rochester, from all over to see them."
Leon Redbone is a gem of Americana music, and will perform in the
Chalberg Theatre on Saturday, April 21. Combining performance, comedy,
and skilled instrumentals, Redbone has enthralled audiences for 40 years
with his trademark Panama hat and dark glasses and his renditions of
such sentimental favorites as 'Harvest Moon', "Walking Stick" and
"You're Going to Miss Me When I'm Gone'. "Leon Redbone is a true
classic," said Spradlin. "He is someone not to be missed."
Concluding the season will be Tim Mooney, a one-man Shakespeare
show, with his "Lot-O-Shakespeare" on Thursday, May 3 in the Dryden
Theatre . "This is a really fun show," said Spradlin. "Tim comes with a
bingo-type of drum. Inside a drum are balls with the title of each of
Shakespeare's plays. In lottery fashion, Mooney performs a monologue
from the selected play." Mooney has been praised for his incredible
versatility and unmatched energy and performance talent.
"We're offering full-season packages at a discount, along with price
breaks on fall and spring packages," said Spradlin. "And we've also put
together two packages for special interests: a Music Lover's package
that features all of the musical artists in the series, and a Theatre
Lover's package for the theatre productions." Packages are offered at a
discount over individual tickets, he adds.
Package or individual tickets for each event can be purchased at www.clctickets.com, or by contacting the CLC Theatre Box Office at (218)
855-8199. Information about each show, including links to each artist's
website, can be found at www.clcmn.edu/theatre