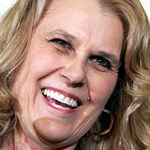 Betsy Picciano of Central Lakes College, one of four college instructors in Minnesota to receive the highest academic honor, Educator of the Year for 2011, has worn many hats in 33 years as an educator.The Board of Trustees of the Minnesota State Colleges and Universities system selected the versatile educator from 33 MnSCU faculty nominees, including Nancy Smith, CLC health instructor. Picciano, an instructor of reading and college and career studies, is also the Director of Secondary Relations. She is president-elect of the Minnesota Association of Developmental Education. Her "hats" include assignments as coordinator of the Center for Teaching and Learning at CLC, faculty mentor, and chair of the Reading and College and Career Studies Department. She originated the concept for a children's library within the Jon Hassler Library. She has been a disabilities transition specialist, single-parent adviser, special needs tutor, sixth-grade teacher, and adjunct instructor at the College of St. Benedict and St. Cloud Technical and Community College.
Outside education, she spent three years in Alaska working for a bank and she and her husband own a trucking firm. They live in Sauk Rapids.
"My fundamental rule is to treat my students the way that I would want to be treated as a student," she said. "That means having a mutual respect for one another and to have students be an equal partner in the learning process."
The classroom should be interactive and collaborative, she said, in an environment fostering self-discovery and respect for a variety of learning styles.
"She's the type of instructor who can push her students in ways they didn't know they could be pushed," wrote the Selection Committee for her statewide honor, which is the first to be awarded to a CLC educator. "Her classroom techniques and ideas for serving the institution are ones that any teacher would want to borrow."
The committee lauded Picciano's use of the web-based teaching tool called "Interview Stream." She said the virtual mock-interview system "allows my students the opportunity to practice their interviewing skills prior to interviewing for a real job…
"After securing some technology funds, I was able to have the system set-up at both campuses. To this day, it serves our faculty and students well.
Students have told Picciano that conducting the mock interview helped land a job because "they made all their mistakes during their practice interview and had a much more polished product at their real interview."
The award committee took notice of Picciano's successful teaching strategy. "She helps students understand their own strengths. Her use of a 'contract' teaches students the meaning of commitment and responsibility" the committee said.
Her teaching philosophy includes an introspective review to ensure personal growth as an educator. Add to that a love for adopting new tools and you have the makings of an effective teacher. "I spend a lot of time pondering what I've taught, how I've taught it, and what I could do a bit better next time I teach it," she said.
Reading is at the core of Picciano's dedication. Research shows that over half of the students entering college today require some type of developmental class such as reading, writing, and mathematics because their current skills are not up to par for college instruction.
Reading classes are designed to develop strategies to enable students to comprehend written material, develop vocabulary, gain effective study techniques, and improving thinking skills.
"Many students in developmental courses not only have academic issues," she said. "They have many other external issues such as time management difficulties, personal problems, and most of all, they lack self-confidence." The first two weeks of with students give Picciano the time to observe and assess, then recommend appropriate services to support the struggling student.
She also teaches College Success Skills and Employment Strategies, two courses offered by the College and Career Studies Department. Whether taught on campus or online, Picciano makes sure each student understands the course work. She encourages online discussion.
She emphasizes to her students that they may visit with her outside class time. At all times she emphasizes the reasons for learning activities, whether debates or board games. "I try to relate it all to the practical side of the real world," she said.
Students enter the classroom with various levels of learning experiences and prior knowledge. "Having students understand why they may struggle with a subject is very important to me," she said.
"I love to give students mini-lessons followed by intermittent bursts of active learning activities such as ice-breaker exercises, discussions, case-study problem solving, games, etc. Post-secondary learners should be active participants whenever possible.
"I challenge myself constantly to devise the most exciting ways to present the material to the student."
Picciano has provided training to colleagues as a result of her own acquisition of updated teaching technology and psychology. Her workshop presentations and memberships in at least 10 CLC committees help reinforce her own classroom skills. She is among the originators of Student Success Day, the college's annual dedication to enrichment and personal assistance for CLC students.
"It's been an incredible journey," she said. "I am proud that I have made a difference in students' lives. That's more important than anything else.
In addition to the 2011 state honor, she has received awards from the Governor in 1996, from her peers as Faculty of the Year in 2003, and last year received a medal from CLC President Larry Lundblad for mentoring new instructors.