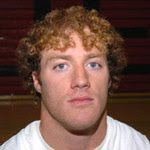 Men's team is 22-0

On Jan. 29 in the Brainerd campus gym, Nick Grewe finished with 15 points and nine rebounds as the NJCAA Division III third-ranked Central Lakes College Raiders outlasted 10th-ranked Minnesota State Community and Technical College, 74-61, to stay unbeaten. The Raiders are 7-0 in the Southern Division, 22-0 overall. CLC led by six with 11 minutes left. Nick, a Bertha-Hewitt graduate, scored seven points in the next nine minutes, and Maurice Hernandez came up with 10 of his 12 as the Raiders prevailed. With Grewe and Hernandez stepping up, the Raiders overcame a scrappy defense played by the visitors. CLC's season scoring leader, Marcus Ayala, managed 11 points, three assists, and gave stability with just two turnovers in 30 minutes of play. Nash Faulk added three steals and four assists, plus a key blocked shot and three-pointer late. Next: at Rochester Wed., Feb. 2 and home Sat., Feb. 5 vs. Ridgewater, 3 p.m.
Women snap losing streak
Despite shooting 32 percent, the CLC women snapped their 11-game losing skid on Jan. 29 behind Stephanie Neugebauer's 29 points in a 74-64 win over M State. The Raiders earned their first victory in the Southern Division. Nikki Pearson added 14 points. The winners made 23 of 30 from the line (77 percent) in one of their best efforts this season. CLC is now 8-14 overall. Next: at Rochester Wed., Feb. 2 and home Sat., Feb. 5 vs. Ridgewater, 1 p.m.