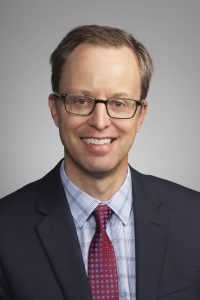 By Paul Preimesberger Dean, Enrollment Management and Student Success
Central Lakes College is determined to provide students with not only an excellent education and exceptional value, but also an enriching campus experience full of opportunity, fun and fulfillment. CLC students will find chances to form friendships, build lifelong connections and progress toward their future goals.
Experience Learning. Gain the confidence that comes through learning new information and skills. Our instructors in both Liberal Arts and Career and Technical Education programs love to teach, and they know their subject matter. You'll find yourself challenged and energized by new knowledge, dynamic presentations and real-world applications. You'll meet professionals in the field and have the chance to connect with our established alumni. Our classrooms, labs, technology and facilities are second to none. And because our classes are small, you'll get to really know your instructors, who will guide and support your learning. Plus, you'll form lasting friendships with your peers.
Experience Campus Life. Student life at CLC is as expansive as you make it. Opportunities abound to meet other students who share common interests through our wide array of student clubs—28 at last count! Unable to find one that matches your interests? No problem. Starting a new club is simple and straightforward. Our Student Life program also sponsors field trips, campus events and shows, not to mention a thriving student government. CLC's athletic programs are some of the top in the state. With the expected return of football, volleyball and basketball, along with baseball and softball already in action, there are many opportunities to cheer for your CLC Raiders! CLC is a regional standout when it comes to arts events, too. Students can experience live music, theatre and gallery events throughout the year.
Experience Support. CLC has a full spectrum of free supports and resources to help students through challenging times. Whether a student is facing anxiety or mental health issues, food insecurity, emergency financial needs, we are resolved that these challenges do not prevent students from attaining their educational and career goals. We have personal counseling on campus and virtually accessible cognitive behavior therapy and telepsychiatry, along with academic support and student case management professionals. Financial aid, scholarships and emergency funding provide students with the funds to assure that their financial investment is sustainable.
Experience the Path to Your Future. Our team of knowledgeable and personable professionals will help see you toward your educational, career and life goals. From campus tours to admissions to course and program registration, we will guide you all along the way. Whether you choose an Associate of Arts, a Transfer Pathway, or a technical diploma or certificate, we have people and services to help you with transfer and career placement. Furthermore, our long-term
relationships with alumni, program advisory boards, business and community groups provide students with access to real-world expertise and supportive career networks.
So many exciting experiences are waiting for you at Central Lakes College. Now is the time to pursue them. I'll see you on campus!