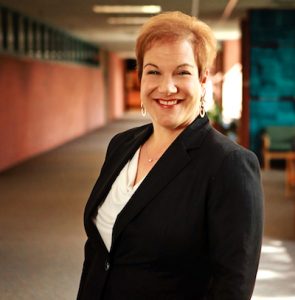 By Dr. Hara Charlier, President, Central Lakes College
Minimizing barriers to a higher education is important to all of us at Central Lakes College. This is also critical in our commitment to provide the highly educated workforce that our local economy demands. To this end, we are excited about a new program to help with both of those issues: Workforce Development Scholarships. This exciting program has resulted in 16 new CLC students taking the first step to launch high-demand careers!
Workforce Development Scholarships also say a great deal about the legislature's commitment to providing the necessary talent for Minnesota. These legislatively-funded scholarships provide $2,500 for 2018 high school graduates to enter high-growth, high-demand occupations in the areas of manufacturing, healthcare, information technology and agriculture. Each of those career fields hold a special place in our hearts at Central Lakes College.
This year, we CLC was thrilled to be able to offer 16 Workforce Development Scholarships to area high school students. These targeted scholarships will help ease the financial strain of an education, as well as encourage our local talent to remain in our communities as they embark on exciting new careers.
Thanks to this program, we will welcome two new students in the Dental Assisting Program and seven students in Nursing. Three recipients will study Robotics, while two are pursing Welding. The group is rounded out by one student entering each of our Agricultural Studies and Computer Technology programs. These students – 8 females and 8 males – come from across central Minnesota – Hillman, Pierz, Fort Ripley, Frazee, Maple Lake, Merrifield, Clarissa, Brainerd, Pequot Lakes, Avon, Staples, Baxter, Browerville, Hackensack and Pine River. We're so excited to welcome these new CLC Raiders this fall.
Traveling all over the region to award scholarships in the form of "giant checks" has been a delight. You can see the delivery photos on CLC's Facebook page. It's a privilege to support these talented students, and we know that the scholarships mean a great deal to them and their families. From presenting a "giant check" to a student surrounded by 12 family members to seeing smiles on the faces of so many talented students, this initiative certainly supports CLC's mission to "build futures."
As a College, we must do more than solely offering these helpful scholarships. We must make sure our local workforce is getting the trained employees they need to be successful. To this end, CLC works hard to align our programs with the regions' workforce, so the right number of people are in the right places prepared with the right knowledge, capabilities and skills to meet the demand. We've done this, and continue to do it, in many ways.
First, each of our technical programs has an advisory committee made up of business and industry leaders that meet with our instructors annually. At these conferences, our instructors and business and industry leaders discuss innovations in the field, talk about current trends, and evaluate how our graduates are doing are meeting needs. Our business and industry leaders also review our curriculum and look over equipment to make sure everything is up-to-date and will produce the most highly educated graduates possible. These voluntary advisory committees serve everyone who is involved. For CLC, it ensures that we are always teaching the most up-to-date industry standards on the best possible equipment. For our business and industry leaders, it helps ensure that they have access to highly trained, employment-ready workers. We're always looking for more volunteers on our program advisory committees. If you're interested, call Trudy at 218-855-8059.
Second, we are improving our customized training offerings through a regional workforce solutions collaborative to bring extraordinary talent and training to our region. In this project, we are proud to partner with our colleagues at Alexandria Technical College, Northland Community and Technical College, Minnesota State Community and Technical College, and Minnesota State University Moorehead. This collaboration will expand our ability to customize training to meet regional needs, as our offerings will now include those of all partner schools. Leveraging the talent and commitment across institutions is smart, economical, and will help us bring a much wider range of training opportunities to area businesses. We are excited to continue expanding the knowledge of our great workforce community.
Finally, our faculty and administrators are constantly out in the community, meeting with business and industry leaders to discuss how to enhance our programs and the student experience. The work to ensure that CLC is offering the right curriculum and the right schedule is ongoing and partnership-driven. From internship opportunities to equipment partnerships, we are always looking for creative approaches to bring opportunities to students.
We are also exploring new programs to offer at CLC. Through a year-long process of gathering information from the College, the community, and our partners, we have identified gaps in the workforce that CLC can help to fill. Those opportunities are being investigated right now. Stay tuned for more information on that!
Together, we advance the competitiveness of Minnesota's workforce by providing students with both the foundational skills and the technical skills needed to succeed. Ninety-five percent of our graduates find a job related to their field of study within one year of graduation. This is made possible by our partnerships with area businesses. These businesses are willing to invest in partnerships with CLC because it is good for their business and good for our community.