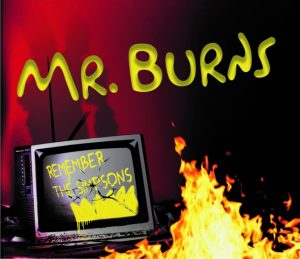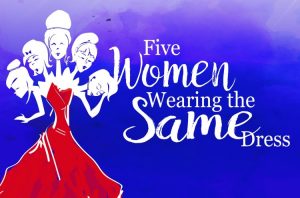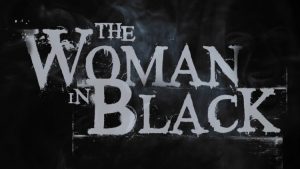 Brainerd Community Theatre at Central Lakes College announces its 2017-18 season of plays and musicals. Director Patrick Spradlin invites the public to audition for any and all productions, as BCT shows are open to everyone. Auditions for each show will be announced at a later date, and publicized on the theatre's website (www.clcmn.edu/arts).
The spine-tingling ghost play, 'The Woman in Black,' opens the season on October 26 and plays through October 28. Performances are at 7:30 p.m., with an additional 2 p.m. matinee on the 28th. This Halloween treat of a play has been called 'The most brilliantly effective spine-chiller you will ever encounter' by London's Daily Telegraph. The play is now celebrating 27 terrifying years in London's West End. This play is not suitable for those with a nervous disposition or who cannot handle sudden shocks.
The two-actor play will be performed by director Spradlin and local actor Kevin Yeager. "I'm excited about this production for many reasons, not the least of which is the opportunity to work with Kevin," said Spradlin. "I've directed him and I've seen his work in other productions. He's an incredible talent, and I'm looking forward to being on stage with him in this fun, scary play."
'Mr. Burns, a Post-Electric Play,' will open on November 30 and perform on December 1, 2, 7, 8, 9. All performances are at 7:30 except for December 9, which will be a 2 p.m. matinee. After the collapse of civilization, a group of survivors share a campfire and begin to piece together the plot of "The Simpsons" episode "Cape Feare" entirely from memory. 77 years later, this and other snippets of pop culture have become the live entertainment of a post-apocalyptic society, sincerely trying to hold onto its past.
"This is a really intelligent play," said Spradlin. "It works on many levels. You don't have to know anything about the Simpsons to enjoy it. It will be one of the more fascinating and moving theatre events audiences will see in this area."
'Five Women Wearing the Same Dress' will be performed February 22-24 and March 1-3 in the Dryden Theatre, with performances at 7:30 p.m. except for a 2 p.m. matinee on December 3. Written by Allan Ball (known for writing 'American Beauty,' 'True Blood,' and 'Six Feet Under'), five very different bridesmaids find themselves hiding together in an upstairs bedroom, hoping to escape the wedding reception of a bride that–they soon realize–none of them really like! This play contains adult language and subject matter.
Spradlin said, "This is an amazingly funny play. The five women in this play are each unique characters, so well drawn by the author. Ball's work with movies and television is epic, and he brings a razor-sharp wit and perspective on human nature to the stage." The production will be headed up by guest director Michael Sander, who has directed numerous productions for Pequot Lakes Community Theatre.
Concluding the season will be the Mel Brooks-inspired musical 'Young Frankenstein,' based on the film of the same name. The show performs April 26-28 and May 3-5, with shows at 7:30 except for a 2 p.m. matinee on May 5. The selection of this show for the BCT season was done with a special purpose.
"This is the final year of teaching and conducting the various bands at CLC for Steve Anderson," said Spradlin. 'Steve's been a dear friend and a great colleague. We've worked on numerous musicals, everything from 'Rocky Horror' to 'The Who's Tommy' to 'The Sound of Music.' We're both big Mel Brooks fans, and so when we were brainstorming a final farewell production, 'Young Frankenstein' came immediately to mind."
Tickets and information for the Brainerd Community Theatre season can be gotten from the box office at (218) 855-8199, or online at www.clcmn.edu/arts