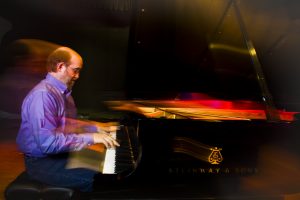 Internationally renowned solo piano artist George Winston will conduct a lecture/demonstration workshop at 7 p.m. on Thursday, March 30 in the Music Rehearsal room of Central Lakes College's Brainerd campus.
Winston will perform a concert on Friday, March 31 in the Chalberg Theatre as part of the Central Lakes Community Performing Arts Center's Cultural Arts Series.
Winston travels the world performing original compositions as well as the work of jazz and blues artists. His original work includes such recordings as 'Autumn,' 'December,' and 'Winter into Spring.' He's known for two tribute albums to Vince Guaraldi, composer for the first 16 'Peanuts' animated films. And he's known for playing up-tempo stride piano numbers and New Orleans rhythm and blues piano in the vein of Professor Longhair and Dr. John.
Attendees of the workshop are asked to bring a non-perishable food item to donate to the Central Lakes College Food Bank. Winston uses his appearances to promote the alleviation of hunger in the world. Winston's appearance is supported by A Woman's Choice, with additional contributions from the Minnesota State Arts Board.