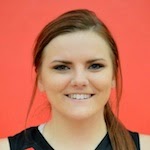 There were numerous excuses the Central Lakes College Raiders could have used for not showing up for Saturday's game with national power Northland.
No. 1, would be tired legs as they were on the second of back-to-back games after a win over Itasca Friday. No. 2, the Pioneers are the defending NJCAA Division III national champs and entered the game with a No. 1 ranking and a 21-2 record, including 11-0 in Northern Division play. No. 3, would be past history as the Pioneers handed the Raiders a 79-53 defeat in Thief River Falls Jan. 28.
Faced with these reasons, the Raiders showed up anyway and held the Pioneers to their second lowest scoring day of the season. Northland still managed to beat CLC 58-48 to remain undefeated in division play.
Kelly Pearson led all scorers with 19 points. Bethany Cressman finished with 12 points.
Story courtesy of the Brainerd Dispatch.
Read more
.