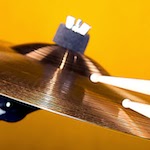 The CLC Music Department
will present "The Pre-Spring Concert" on Tuesday, February 24 at 7:30
p.m. in the Chalberg Theater on the Brainerd campus.
The evening features the
Woodwind Ensemble and its small groups under the direction of
Chris Bolstad, the Brass Ensemble under the direction of Steve Anderson,
and the CLC Jazz Band. Music ranges from small woodwind groups to
Mozart on brass to contemporary swing and big band funk.
Admission is
$5.00 at the door with CLC students and children 12 and under admitted
free of charge. There is no reserved seating. Come and see
what all the noise is about! ​