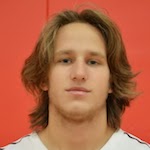 If you are planning to go to a Central Lakes College Raiders men's basketball game this season, you may want to do some pre-game stretching before entering the gym. At the pace the Raiders are playing at, watching the action can seem like a form of physical exertion.
Often times in the early part of the season, the Raiders are discovering what they have as a team and what parts fit where. One thing is already certain this season.
The pace is going to be fast and the action is going to be furious. The Raiders gave a sample of that Friday night as they ran over the Ridgewater Warriors 108-62 in a non-division game and improved to 5-3 overall.
CLC's Jake Dryer led all players with 21 points and he was followed by
Radimus Jones with 17. Davaghndre Jones scored 11 points and Jerry Truss
chipped in with 10.
Story courtesy of the Brainerd Dispatch
Read More