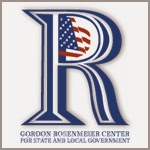 The Gordon Rosenmeier Center for State and Local Government has added the following new board members.
Laura Raedeke
Since moving to Nisswa, MN in
2001, Laura Raedeke has served as organist at Lutheran Church of the Cross in
Nisswa, and at First Congregational United Church of Christ in Brainerd. Raedeke also performs in the Brainerd
Lakes Summer Organ Recital Series, and serves as piano accompanist to the
Legacy Chorale of Greater Minnesota.
In 2008 she formed the Creation Care Team at Lutheran Church of the
Cross which, in addition to building a community garden on church property,
works in a number of ways to encourage responsible ecological behavior at our
church, at home, and at work. Together with her husband, Jerry, Raedeke owns
and directs the Raedeke Art Gallery in Nisswa, to which she has contributed her
own oil paintings. Previously from Worthington, MN, Raedeke taught private
piano lessons, served as an organist with several churches, and co‑founded and served as president
of both the Worthington Area Piano Teachers Association and the Worthington
Area Music Boosters Organization.
She also helped found the Worthington Concert Association, serving as a
board member and a term as president. Raedeke received her BA in Biology, and
later a Master of Arts degree with concentrations in music theory/composition
from Augustana College in Sioux Falls, SD.
Rollin Buck
Rollin Buck been a resident of
the Brainerd area for over 40 years. During that time he has owned several
businesses and for the past 26 years Rollin has been a general partner in
Nisswa Tax Service. Buck served on the boards of the Crow Wing County
Historical Society, Heartland Symphony, First Lutheran Church and, most
recently, Lakeland Public Television where he served as board chair from 2006
through 2008.
MIchael Deuth
Michael Deuth currently serves
as the Executive Director for the Good Samaritan Society – Communities of
Brainerd and Pine River, which employs more than 500 staff and serves more than
600 local seniors. In this role,
he provides leadership, direction, and oversight for the Good Samaritan
Society's two Brainerd campuses, Woodland and Bethany, as well as the Pine
River campus. Mr. Deuth has been
employed by the Evangelical Lutheran Good Samaritan Society for nearly 28
years. During his tenure, he has served in various capacities in Pipestone,
Minn., Lafayette, Minn., Barrett, Minn., and Pelican Rapids, Minn. Mr. Deuth lives in Baxter, Minn. with
his wife Susan and two children, Ryan and Levi.
Nicholas Bielinski
Nicholas Bielinski graduated
from Buffalo High school in 2007. After graduation he worked for Custom
Creative Fiberglass. Bielinski
then joined the United States Army and was stationed at Schofield Barracks, Hawaii.
He served 4 years and completed a tour to Iraq. Upon completion of his service,
he moved back home to Minnesota where he landed a job working at Camp Ripley
training National Guard soldiers. Bielinski then enrolled at Central Lakes
College Brainerd Campus where he is pursuing an Associate in Arts degree. He is
currently a second year student and is serving as the Student Senate President.
Along with student senate, Nicholas is involved with the Vets club, Equality
Coalition, Rotoract, Activities Committee, Rosenmeier committee, and many
others. Bielinski is involved in the community with the Elks Club and DAV. He
has been married for five years to his wife Kayla and has two children, Adrian
and Zoey.
The Mission of the Rosenmeier
Center for State & Local Government is to inform, to educate, and to
encourage citizens of Central Minnesota to participate in effective governance,
planning, and leadership; and to assist in the process of identifying and
building leadership capacity, improving cooperation between state and local
government, improving cooperation between and among state and local
governments, creating awareness among citizens of the value of individual
participation in their community and increasing the impact of the Center
through partnerships and cooperation with other groups and similarly proposed
organizations.
The Rosenmeier Center was
formed in 1989, in recognition of Senator Gordon Rosenmeier's thirty –year
contribution as a Minnesota state legislator from Little Falls. He authored
legislation which created the state Planning Agency, the Department of
Corrections, the Pollution Control Agency, and the Brainerd Regional Human
Service Center.