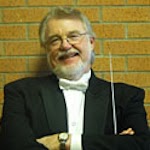 The CLC Community Band starting it's 21st year will perform music from England and Scotland in its Fall Concert, "Pubs and Pipers". The music will feature familiar melodies from both countries as well as well known English band classics such as the Gustav Holst "First Suite in Eb for Military Band" and Colonel Bogey March by Kenneth Alford. This is in anticipation of the scheduled CLC Band Tour to England and Scotland which will take place in the summer of 2014.
The concert also features the CLC Jazz Ensemble playing a variety of musical styles from the "Average White Band" to "Guy Noir's Brother", a trombone feature with Jerry Swanson on trombone, to the "Modern Jazz Quartet" which will feature guest artist Jim Henkenmeyer on Vibraphone.

The concert will be performed on Tuesday Nov 19th at 7:30 p.m. in the Chalberg Theater on the Central Lakes College Campus. Admission is $5 for adults. CLC students with I.D. and children 12 and under are admitted free of charge. Sorry, no reserved seating. For further information on the concert or the groups call Steve Anderson at 218-855-8215 or e-mail at sanderso@clcmn.edu.
Personnel in the Jazz Band:
Sax: Isaac Armstrong-Pine River, Mike Bender-Crosby, Shawn Kobs-Pillager, Frank Milo-Pine River, Kimberly Jessen-Peqout Lakes
Trumpets: Sue Kavanaugh-East Gull Lake , Claudette Kitzman-Lake Shore, Deb Engen-Baxter, Cade Platta
Trombones:Jerry Swanson-Brainerd, Doug Durant-Baxter
Guitar: Dominic Dunn-Brainerd
Piano: Steve Anderson-Merrifield
Bass: Laurence Chamberlain
Drums: Michelle Miller-Sartell, Ellis Mahala-Brainerd
Personnel in the Community Band
Robin Myers-Brainerd, Adam Marcotte-Brainerd, Julie Mudgette-Brainerd, Becky Bontjes-Baxter, Chelsea Kraemer-Brainerd, Amber Tappe-Baxter, Cathy Dens-Brainerd, Shawn Kobs-Pillager, Kristine Myers-Brainerd, Kennie Planer-Brainerd, Erica Koehler-Baxter, JoAnn Norman-Brainerd, Mike Bender-Crosby, Erica Embertson-Brainerd, Dick Gunderson-Deerwood, Shantel Koering-Fort Ripley, Jodie Dahl-Baxter, Katie Holtz-Brainerd, Sarah Armstrong-Pine River, Jennifer Fundine-Pillager, Isaac Armstrong-Pine River, Alyssa Maurer-Brainerd, Joe McGown-Brainerd, Frank Milo-Pine River, Brian Dyer-Little Falls, Kimberly Jessen-Pequot Lakes, Dave Borash-Baxter, Deb Eggen-Baxter, Marissa Spenser-Brainerd, John Raboin-Baxter, Pat Ryle-Staples, Ray Meek-Staples, Ashley Deem-Brainerd, Bonnie Groneberg-Baxter, Jessica Dieter-Nisswa, Claudette Kitzman-Lake Shore, Jessica Mochling-Ironton, Katie Campbell-Brainerd, Richard Salswedel-Backus, Tim O'Neill-Baxter, Jim Anderson-Brainerd, Jerry Swanson-Brainerd, Jennifer Paterson-Brainerd, Carol Ellerbusch-Baxter, Justin Jordan-Brainerd, Meredith Sternaman- Backus, Pat Anderson-Brainerd, Michelle Miller- Sartell, Katie Torbert-Little Falls, Jenna Hollingsworth-Merrifield